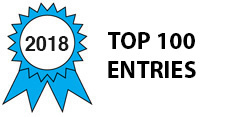 Precious CarGo™ Abandoned Occupant Alert System™
We've all seen the horrific headlines: babies, children and pets left alone in hot cars, leading to serious injury and death. The National Safety Council estimates that 38 children die each year abandoned in hot cars, plus countless injuries, and pet casualties, too. So, we designed the Precious CarGo™ Abandoned Occupant Alert System™. It is a portable, self-powered electronic alerting system, similar to a baby-on-board sign, but with intelligence.
Precious CarGo™ simply clips onto the window of any car, van or SUV, so it moves easily with an infant or child booster seat. It has a sign component on the outside of the window, and a sensor component on the inside of the window, securely connected together with a clip across the top of the window. When it senses the glass between the clip and the exterior unit, it automatically turns itself on, and off when removed.
While in place, it detects a rapid rise of temperature and CO2 to detect an abandoned child or pet in the vehicle. Its adaptive technology allows it to work automatically in virtually any vehicle without configuring it for the vehicle. This also allows it to be moved quickly from one vehicle to another as car givers swap roles and cars.
Upon detection of an abandoned occupant based on rapid rise of CO2 and temperature, superbright LEDs and a loud piezohorn are activated on the exterior sign component to attract nearby people to perform a rescue and/or to call for help.
Our initial retail strategy aims for a sub-$50 unit consumer price for placement in the infant and car seat aisle, the baby monitor electronics aisle, and the baby and child automotive accessories aisle, all of which will support this product price point.
Currently, the Precious CarGo™ has multiple patents pending, and the proof of concept testing has been successfully completed. It's ready for product prototyping and more extensive testing. The first generation will be a simple portable alert system; the second generation will add Enhanced 911 and Social Media Alerting features via wireless communications; and subsequent generations will be installed in new vehicles.
Please join us in reaching ZERO hot car deaths and injuries by getting the Precious CarGo™ Abandoned Occupant Alert System™ into the hands of parents, grandparents, caregivers, and pet owners now.
For more information, email This email address is being protected from spambots. You need JavaScript enabled to view it.
Awards

2018 Top 100 Entries
Voting
ABOUT THE ENTRANT

Name:

Robert Frantz, Dmed.

Team members:

Mr. Mike Gage
Dr. Robert Frantz, DMed, MS, BSEE

Number of times previously entering contest:

1

Robert is inspired by:

Make every day safer for children and pets.