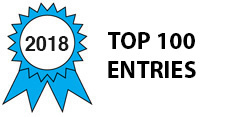 We want to revolutionize the way people experience coffee!
In the US alone, there are more than 38 million people that drink coffee "on-the-go." Those people are spending almost US $2000 and more than 120 hours per year just going out to buy coffee. Also, just last year, almost 15 billion K-cups and more than 50 billion disposable cups ended up in landfills, causing a huge environmental problem. UNA Smart aims to revolutionize the on-the-go market by providing a solution that combines everything that people need to brew, carry and drink their coffee wherever they are, while reducing their environmental impact.
Our solution is a combination of a smart and portable coffee maker with convenient high-quality and eco-friendly coffee pods. Our device is a SMART PRODUCT that looks like a regular thermal bottle that you can carry in your purse, or in your handbag and allows you to brew your coffee on the go, without any external power supply. UNA provides you with fresh coffee, the way you want, right at the time of your need!
UNA is very simple to use, you just need to 1) fill it with any temperature water, 2) insert a UNA's compostable coffee pod, 3) press the power button in the Brewer or on the Mobile App, then within few minutes your freshly brewed coffee will be ready to enjoy!
WAIT, APP? Yes! From now on, you will be able to customize the flavor of your coffee! Also you can track your consumption, track your caffeine intake; set timers for your coffee to be ready (you can sleep 10 min more in the morning!); manage your stock of pods, buy coffee pods and receive them at your house (with a click), among others.
In sum, we are offering the full user experience, with our coffee personalization, app connectivity, temperature control and use of compostable coffee pods.
Our team is composed by super smart, high-skilled and awarded professionals, with people from different backgrounds and mentors from the US, Europe and Brazil. We have 7 international awards, and in the last couple of months we were being accelerated by the Startupbootcamp FoodTech in Rome.
We have closed partnerships with manufacturers and a coffee pods producer from the US, the National Coffee Association and coffee producers in Brazil.
As for the next steps we are raising smart money in order to launch our Beta Test, and winning this competition will help us to take the next step towards a world with better coffee and less waste!
Join us into this new coffee revolution! =)
Awards

2018 Top 100 Entries
Voting
ABOUT THE ENTRANT

Team members:

Lara Goulart - CMO (

This email address is being protected from spambots. You need JavaScript enabled to view it.

)

Marcelo Sala Reck - CTO (

This email address is being protected from spambots. You need JavaScript enabled to view it.

)

Aline Goulart - COO (

This email address is being protected from spambots. You need JavaScript enabled to view it.

)

Mauricio is inspired by:

Our mission is to design products that accelerate the evolution of society's habits.

Software used for this entry:

Autodesk Fusion 360, Solid Works and ProE