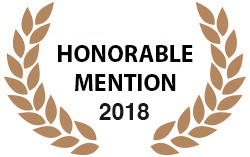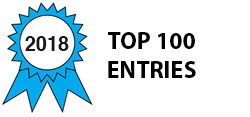 No-Access Armor transparent polymer is a revolution in construction and provides increased safety while reducing weight/maintenance. Traditional safety glass is heavy, difficult to cut, fragments when impacted, yellows/delaminates over time, and is limited in applications.
No-Access Armor (NAA) is ballistic/tornado/hurricane-resistant, load-bearing, and easily modified in-field. It removes boundaries for safety glass applications like armored vehicles, buildings, and shelters. It's liquid-cast polymer that is poured in virtually any shape/size/thickness allowing for diverse uses not possible with heavy glass. Anti-vibration/shock characteristics lend itself to "frameless designs" and limitless potential.
Today's top materials include ultra-thin/hard "Gorilla Glass" used in automotive and touch-screens and transparent-ceramic developed by the Navy. These are limited by size/thickness/cost.
NAA is a solid-monolithic panel, doesn't delaminate, withstands long-term UV/weathering, easily cut/modified in-field, requires less install cost from less weight/less maintenance, and has superior cleaning/chemical-resistance.
NAA can accept additional films/coatings to enhance features like abrasion-resistance, infrared/UV-absorption/reflection and solar-dyes for solar windows. It's versatile and can encase other components such as solar cells and wire mesh for transparent armored building blocks for any environment.
The glazing industry is projecting growth. Global Solar Panel Market from $30Billion to $57Billion by 2022. Automotive glazing from $23Billion to $33Billion by 2025. Construction glass from $91Billion to $138Billion by 2023. Rigid-transparent plastics from $17Billion to $23Billion in 2023.
NAA is a proprietary series of formulas that can be produced in a local lab as sheet or on-location with a 3D pouring system like concrete house printers. Current production costs are higher than traditional glazing with similar protection, but as the technology transitions from R&D into production, costs will decrease with automation.
These new transparent building blocks transform how we build cities and vehicles, improving quality of life. When limiting factors of glass and clarity are removed, endless design possibilities await. Examples: walls, ceilings, floors, boats, aircraft, prison/detention centers, schools/government buildings. The entire building envelope can be rethought with transparency to increase safety, visibility, positivity/inspiration of inhabitants. Land/air/sea vehicles with clear struts/panels reducing blind spots. Building/vehicle windows that are much larger with improved strength allowing for limitless designs.
This technology saves lives from bullets but also from opening once closed-off areas in schools/prisons, providing better positive learning/rehabilitation environments. Public-safety/security increases with better field of view and structural integrity in high-traffic/dangerous areas.
Glazing is limited by size/weight of glass/framing and is normally labor intensive to produce/install. Traditional glass produces an enormous amount of waste heat/CO2. Polymer production has considerably less waste heat/CO2 but needs thorough analysis. NAA can be automated to require less resources. Additionally, minor modifications like trimming/drilling in-field contrasts traditional security glass needing to be reshipped to the factory for modifications.
Benefits:
• Entry/Ballistic/Tornado/Hurricane-Resistant
• Lighter-weight than glass/polycarbonate/acrylic
• High-transparency
• Flame-retardant/self-extinguishing
• No-cracking/spalling/fragmenting
• Accepts films/coatings/laminates
• Has UV-stabilizer/resists weathering/yellowing
• Extreme chemical-resistance
• Can be cut/drilled in-field
• Can encase dyes/reinforcing fibers
• Poured any shape/size/curved/flat
This is the world's next gen building material. It changes how we live and view the world. The power of perspective is the most important aspect of
Awards

2018 Consumer Products Honorable Mention
2018 Top 100 Entries
Voting
ABOUT THE ENTRANT

Team members:

George Sturmon, Joshua Medling, Susan Schmidt, Glenn Harris

Number of times previously entering contest:

4

Joshua's favorite design and analysis tools:

Solidworks, Adobe Creative Suite

Joshua is inspired by:

There are always more opportunities in every challenge than there are obstacles. Collaboration is our single greatest asset as a species. We must work together to solve humanity's most pressing problems in this lifetime. The future is cool.