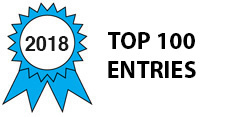 Smart Elements is an innovative system of smart low-power products, comprised of Blue Nodes connected wirelessly to Base Stations that allow farmers to remotely collect data over long distances. Thousands of different existing sensors are currently deployed across farms and industrial sites, and most of these sensors use 3G networks in order to get data back to the cloud. It is costly to have a SIM card in each device, and also presents challenges in regions of poor reception, and in order to implement newer radio-network technology (e.g. LoRa) each sensor would each need to be separately re-engineered. Smart Elements solves this by providing connectivity to a myriad of sensors, with simple software setup to configure what type of sensor is connected.
The Blue Node uses ultra-low power electronics design combined with sophisticated Lithium Thionyl Chloride battery to achieve a battery autonomy of 10+ years and a communications range of over 40kms using ultra-low power LoRa. The "guts" use miniaturised electronics design with innovative 'quadruple sided', double stacked circular Printed Circuit Boards. The enclosure is waterproof, dustproof, UV resistant IP67, milled from a single block of aluminium with almost nil internal space to guard against thermal expansion. The Blue Node is shock and vibration resistant, and can operate from -20°C to +70°C. It has 11 different interfaces for standard sensor connection. No other competing product offers comparable battery life and range or is equally robust. Aesthetically it stands out compared to similar products that are typically plastic boxes, and users appreciate the premium look and feel. The Base Station has similarly robust hardware and provides a highly configurable and flexible gateway with sufficient edge processing capabilities to run secure applications and encryption algorithms. It can be powered from mains or using a solar kit for remote operation and communicates via 3G to send data from Blue Nodes to the Cloud.
Smart Elements can be connected to thousands of third-party sensors and have their data appear on the cloud. Offering an integrated solution is a key part of Smart Element's value proposition- all data is collected on a unified system. A single dashboard providing all the necessary information is much more efficient than needing to access multiple sources for different sensors, and costs are reduced by only needing units and SIMs for one communications system. Real time data streams allow better decision making - e.g. Irrigators are saving money by looking at real-time moisture levels in the ground prior to watering. Smart Elements also stands out due to the ease of installation. The sheer simplicity of taking a Blue Node out of the box, plugging in a single sensor connector cable and then tightening one wingnut means that installation is simple enough for anyone to complete out in the field- no technicians or field engineers required. The system has successfully gone through initial manufacturing runs to provide units for pilot farms who are currently trialling the system, and the response from users has been highly positive.
Awards

2018 Top 100 Entries
Voting
ABOUT THE ENTRANT