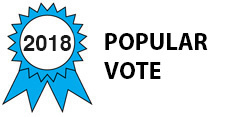 As we all know, smart cities need a dynamic power generation system to fulfill the energy demand without any compromise and with ease. So for this we need smart grids which have the tendency to strike a balance between power generation and supply.
Generally there is only one way power transmission. Power generated from generating station is transmitted to the sub-station. From substation it is distributed to the houses in a locality. A smart grid is an electric grid which includes two way transmission of energy transfer, variety of operation and energy measures including smart meters, renewable energy resources and energy efficient resources. Electronic power conditioning and control of the production and distribution of electricity are important aspects of the smart grid. Grid is a network of electric lines which allow two-way communication.
We will design smart meter on both ends i.e. at consumer end(load) as well as supplier end (substation) which has the capability of two way transmission .There is one meter at consumer end and one is at supplier end for energy reading which is supplied by consumer. At supplier end, there is a meter which keep the record of energy given by load i.e., produced by renewable energy source.
We are installing solar panels at residential area as renewable energy source. We are doing two way power transmissions that was never done i.e once transmitting from substation to the consumer and then send back additional energy from consumer to the substation. By using this method we can save the electricity bill and it will also work when the power supply from substation is cut off.
Awards

2018 Top 10 Most Popular
Voting
ABOUT THE ENTRANT

Type of entry:

individual


Deepak's hobbies and activities:

cricket and volleyball

Software used for this entry:

arduino