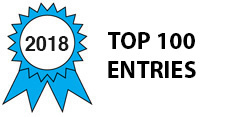 Titanium is an indispensable material in medical technology. Until now, deep-drawn parts made of titanium could only be produced by single-stage forming - this resulted in low drawing depths and thus a very limited range of parts. Furthermore, often only low precision was possible. Multi-stage cold forming was uneconomical due to the extreme stress of the tools.
STÜKEN has developed a new process to produce titanium parts in several stages in a cold forming process. This generates numerous advantages - especially for medical technology:
• The multi-stage deep-drawing process allows for high-precision components.
• The process opens up opportunities to meet new challenges and form complex geometries.
• Long, slim titanium components can be produced in a deep-drawing process.
• Lower wall thicknesses enable lightweight products and significant cost savings.
Our innovation extends the spectrum of deep-drawn titanium components to complex geometries and long, slim tubes. This opens up a whole new range of possibilities for medical product design.
Awards

2018 Top 100 Entries
Voting
ABOUT THE ENTRANT

Name:

Sandra Goehner Baake