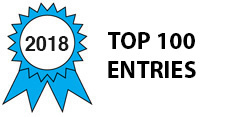 Problem: The loss of a limb severely affects one's independence, by limiting the performance of activities of daily living. Although artificial limbs have been developed to accommodate those with limb loss, current hand prostheses are rarely used. Majority of amputees we talked to claimed that they would rather perform tasks using the remainder of their limbs whenever they can – with the resulting unnatural posture causing chronic back pain and an overuse of the functional arm, leading to further health complications. These current hand prostheses are of heavy weight, uncomfortable fitting, and complicated control interface.
Our solution and innovation: We have developed a soft prosthetic hand with features addressing current issues with hand prostheses and the need of upper-limb amputees using soft robotics techniques:
- Fingers of the hand are designed using flexure joints and hinges and manufactured using 3D printing of soft materials. Flexure-based articulation provides little friction losses, continuous displacement and a relatively light-weight and compact design.
- Compliance in the joints also improves the adaptability to the objects being manipulated (potentially improving grasp robustness), highly simplifies the mechanical design and enables safe interaction with humans.
- It is readily customisable for different hand size due to parameterised CAD design and using 3D printing techniques. As a result, we can provide the world's first multi-articulated prosthetic hand for children with hand loss.
- The user-friendly control of the hand is achieved by using combination of designed-in behaviour of the finger and optimised movement of the fingers. This enables users to grasp a wide range of objects in one specific hand preshape eliminating the need for multiple switching between different grasps. In addition, we focused on commonly used grasps
Manufacturability: The X-Limb is specifically designed and customised for fabrication using additive manufacturing techniques and 3D printing of soft material. Additive manufacturing allows realisation and fabrication of complicated features (e.g. hollow space) which are not possible with conventional manufacturing methods. The hand is designed with monolithic structure. Manufacturing of monolithic structures eliminates a good portion of the need for assembly and the inadvertent misalignments associated.
Market: The product targets the global market of arm/hand amputees (450,000 in the world) currently underserved by the cumbersome products.
Potential Interest: We had more than 30 interviews with people with upper-limb amputation in Australia, USA and Switzerland and they are interested to try our design. We also had a showcase in the Future Hospital event of the Melbourne Knowledge Week and people from insurance companies and healthcare entrepreneurs were interested in X-Limb!
Awards

2018 Top 100 Entries
Voting
ABOUT THE ENTRANT

Team members:

Alireza Mohammadi (Medical Device Designer)
Denny Oetomo (Roboticist )
Jim Lavranos (Prosthetist)
Peter Choong (Orthopaedic Surgeon)

Number of times previously entering contest:

2

Alireza is inspired by:

Surgical robots inside the human body!

Software used for this entry:

SolidWorks and COMSOL