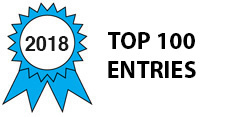 HealthHUB is the first community based mobile application that allows patients to identify the most resource efficient medical providers. HealthHUB allows patients to anonymously share their hospital bills with their community. Other patients will then be able to compare different institutions based on the price for a particular procedure or exam. Other metrics (e.g. complication rates, waiting times, patient satisfaction, quality of care) will be solicited to identify ineffective institutions.
Currently, patients are unable to pick the best provider for a procedure or exam since medical providers are often vague and non-transparent in billing, presenting only a total amount billed on receipts. This culture of non-transparency incentives price gouging and eliminates important market forces. In a marketplace, competition serves as a mechanism to reduce costs for the consumer. However, without transparent pricing competition cannot drive down prices. As a result, medical providers who provide excellent healthcare at a reasonable price cannot compete effectively against large, inefficient medical institutions since patients are ignorant of these potential savings. U.S. healthcare expenditures now exceed 3.3 trillion dollars – over 5 times our national defense budget. The U.S. outspends all other countries in healthcare yet has poorer quality of care. HealthHUB gives the power back to the consumer and brings competitive pricing to healthcare to combat excessive costs.
This technology is feasible, easily executed and scaled. The mobile application is inexpensive to develop and is well within the capabilities of our team of biomedical engineers. Amazon Web Services are equipped to host medical data and will be therefore be utilized. A conversation with regulatory consultants and the FDA is needed to ensure consent forms and the terms of use are appropriate; however, our team believes there will be limited regulatory barriers beyond the adoption of good manufacturing practices outlined in ISO 13485 and ISO 14971. Additionally, our application will be compliant with the Personal Connected Health Alliance's continua design guidelines. These measures should far exceed the expectations of the FDA for a mobile application and meet medical software standards.
This mobile application solves an old and obvious problem. Everyone likely has been frustrated by non-transparent hospital billing in the past. Our clinical collaborators are excited about HealthHUB. They have been largely unrecognized for their excellent and efficient care and believe HealthHUB will give them a competitive advantage over institutions who provide inefficient, costly healthcare. The market for this application is huge – everyone needs healthcare and would like to save money. HealthHUB has value globally. Using our data, researchers could identify the most efficient healthcare practices globally and aid other institutions wishing to emulate that efficiency. This data would also aid industry and academic researchers by identifying inefficient systems in need of innovation.
Awards

2018 Top 100 Entries
Voting
ABOUT THE ENTRANT

Team members:

Dane Albaugh
Pablo Argote
Caleb Christian
Axel Masquelin

Software used for this entry:

Adobe XD