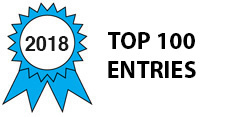 PV Robotics(tm) is a market disrupting innovation to Massively Accelerate deployment of Renewable Energy. We stand at the Great Inflection Point in history when our power shifts to PV & Wind, our cars switch to EV's, and we solve climate change. PV Robotics will help make this essential Climate Action happen!
Already the fastest growing source of electric power, PV must grow even faster to serve the exponentially growing EV market. "Installation Costs" for Commercial and Utility-scale portions of the PV market have fallen much slower than the cost of the H/W. Installation Costs now represent over 13% of the utility PV market, with total PV soft costs over 40%. The Net Zero Energy Buildings market is also unable to utilize the most cost-effective 1-axis tracking PV. Currently there are inherent weight and size limitations on PV panels and racking systems design due to current human-labor-only approach to PV systems installation.
PV Robotics is a set of breakthroughs which solve these PV installation limitations by lowering costs, accelerating deployment, increasing tracking array output, allowing larger (heavier) panels and racking, and allowing dense 1-axis tracking in all settings.
PV Robotics will install physically complete PV arrays directly from components delivered on site in shipping containers or on flatbed trucks. This innovation involves at the core a site-delivered integrated automation systems as its own shipping container. The integrated assembly system a) unloads and processes component elements as shipped, b) fully assembles array sections from those component elements, c) automatically installs mounting poles, and d) delivers assembled array sections to the automatically installed poles. This system vastly improves worker productivity in PV installation, and will bring installation speeds never before conceived. In Year 1, we will demonstrate the core array section assembly capability, with all elements being completed in Year 2 and fully commercialized in Year 3.
Our suite of innovations also includes Shade-Common intra- and inter-panel wiring architecture which will establish new maximum daily outputs for parallel tracking array applications. A key element of this innovation is the elimination of the inter-row gap now required for all PV arrays which are not fully horizontal. In Year 1, we will field test and demonstrate the shade-common wiring scheme in an immediately deployable way and validate the more advanced intra-panel modality. We will also determine the relative benefit of bifacial panels in dense tracking arrays which we expect will to be very positive.
These innovations are International Patent Pending. We urgently seek financial and "spread the word" assistance in getting this innovation to market to help solve Climate Change. Our company is dedicated to Climate Action and Peace, with at least 50% of any profits this innovation creates going to those causes.
Awards

2018 Top 100 Entries
Voting
ABOUT THE ENTRANT

Team members:

Intelli-Products Inc.

Rick Clemenzi, PE, CGD, Intelli-Products Inc., Net Zero Foundation Inc. (501c3), Geothermal Design Center Inc.

Judy Siglin, Intelli-Products Inc., Net Zero Foundation Inc. (501c3), Asheville Geothermal Inc., Geothermal Design Center Inc.

Rick's favorite design and analysis tools:

All

Rick's hobbies and activities:

Sailing

Rick belongs to these online communities:

LinkedIn

Rick is inspired by:

Solving big problems! Supporting Peace!!

Software used for this entry:

SketchUp