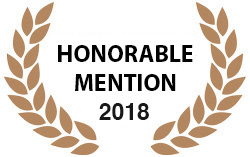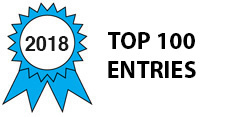 Technology description: The aim of the augmented associate is to provide an inexpensive, non-intrusive confirmation of task success to assembly associates. It comprises a wearable sensor system that collects and measures multiple sensors (i.e. sound, movement, force) and through sensor-fusion, predicts whether the assembly process was successful and feeds this information back to the associate and stores information for future data-driven analytics of the manufacturing process and digital twin. Currently the system comprises two sound sensors (one located near the thumb and forefinger and another located near the shoulder), real-time clock, 9-axis IMU, flexible force sensors for the thumb and first three fingers, and integrated microcontroller. Current work includes industrialized finger-force sensors and wearable processing-pack that ingests data from all sensors, predicts process success, and informs the associate through relevant feed-back which currently includes physical/vibration alert or visual alert. The processing-pack also functions as a transmitter to longer-term data storage/analytics.
Unmet market need: Electrical connection defects represent a significant source of overall assembly defects in the automotive industry. Human detection of these defects during the assembly process has proved insufficient. Variability of connector type, size, orientation, location, and mechanism increases process complexity to a level that automation cannot handle. Previous approaches to process improvement and root cause analysis include seeing the human as the problem and seeking to push them out of the equation through automation; changes to the product itself, potentially impacting/limiting the end-functionality/design; purchasing expensive pre-assembled/verified modules; or associate write-up/termination, leaving potential for resentment, lowering morale, and loss of associate knowledge among others. Automotive assembly will be completed by humans for decades to come so a bridge to easily enable them to join in the revolution of Industry 4.0 is needed.
Unique approach: Humans are the future of automotive assembly due to the highly complex product and processes involved in vehicle assembly which automation cannot handle for many decades. During vehicle assembly, the sensor glove is collecting data on the process, predicting whether the process was successful and providing relevant information so that associates have confirmation of their success. Real-time feedback on success/non-success of each process enables the associate to relate their direct actions to success-level, encouraging them to learn/improve their skills on the job. By integrating the natural intelligence of humans with real-time performance information, rather than trying to build around them, allows us to empower associates to understand their influence on success and learn from their and others daily successes (human self-optimization). The data collected through the system also enables engineers and production managers to make instant data-driven decisions on production process improvements (rather than manually collecting data post-problem detection) and supports deeper factory simulation based on individualized workforce performance.
Market application: Current work is sponsored by BMW Group and BMW Manufacturing Co. Development/design occurs within Clemson University Vehicle Assembly Center prototype assembly line and assembly line trials take place at BMW Plant Spartanburg near Greenville, SC USA. Additional interested parties include an international washer/dryer assembly facility and automotive wire-harness manufacturer.
Awards

2018 Robotics/Automation/Manufacturing Honorable Mention
2018 Top 100 Entries
Voting
ABOUT THE ENTRANT

Type of entry:

individual


Number of times previously entering contest:

never

Matthew is inspired by:

A passion for manufacturing and technology and the desire to help bridge the two by empowering natural human intelligence within Industry 4.0 manufacturing.

Software used for this entry:

Solidworks, C, Python