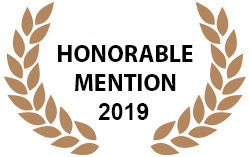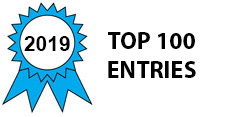 Research Abstract:
Continuous monitoring of the central blood pressure waveform from deeply embedded vessels such as the carotid artery and jugular vein has clinical value for the prediction of all-cause cardiovascular mortality. However, existing non-invasive approaches, including photoplethysmography and tonometry, only enable access to the superficial peripheral vasculature. Although current ultrasonic technologies allow non-invasive deep tissue observation, unstable coupling with the tissue surface resulting from the bulkiness and rigidity of conventional ultrasound probes introduces usability constraints. Here, we describe the design and operation of an ultrasonic device that is conformal to the skin and capable of capturing blood pressure waveforms at deeply embedded arterial and venous sites. The wearable device is ultrathin (240 μm) and stretchable (with strains up to 60%), and enables the non-invasive, continuous and accurate monitoring of cardiovascular events from multiple body locations, which should facilitate its use in a variety of clinical environments.
Major recognitions:
The related work was featured as journal cover of Nature biomedical engineering (https://www.nature.com/articles/s41551-018-0287-x/),
National Geographic Magazine: '12 innovations that will revolutionize the future of medicine' (https://www.nationalgeographic.com/magazine/2019/01/12-innovations-technology-revolutionize-future-medicine/),
Forbes: 'Groundbreaking Research In 2018 That Furthered The Study Of Alzheimer's, Cancer And Blood Pressure' (https://www.forbes.com/sites/robinseatonjefferson/2018/12/21/groundbreaking-research-in-2018-the-furthered-the-study-of-alzheimers-cancer-and-blood-pressure/#47d88abc28df)
MIT Technology Review: 'A stretchy stick-on patch can take blood pressure readings from deep inside your body' by (https://www.technologyreview.com/s/612148/stretchy-stick-on-patch-can-take-blood-pressure-readings-from-deep-inside-your-body/?utm_campaign=site_visitor.unpaid.engagement&utm_medium=tr_social&utm_source=twitter)
NIH official website: 'Wearable ultrasound patch tracks blood pressure' (https://www.nih.gov/news-events/nih-research-matters/wearable-ultrasound-patch-tracks-blood-pressure)
Exclusive Highlight by NIH Director's blog (https://directorsblog.nih.gov/2018/11/01/wearable-ultrasound-patch-monitors-blood-pressure/)
and many other media coverage.
Awards

2019 Medical Honorable Mention
2019 Top 100 Entries
Voting
ABOUT THE ENTRANT

Type of entry:

individual