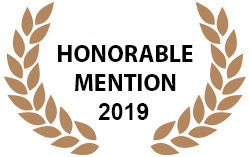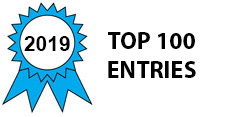 Interacting with objects just looking at them has always been a dream for humans. Eye of Horus is an open source platform to control any device just looking at them. The project (hardware & software) was built from scratch in Zaragoza to solve the a Global Wearables challenge. This device could help physically handicapped people on their tasks. The system combines eye tracking with a frontal camera to know where you are looking. The target devices are identified using light beacons (similar to LiFi technology) and controlled with wireless protocols.
Physically Handicapped people can not control the objects that surround them freely , sometimes can not interact with them. Normal people doing lab and field work often need to operate with computers and other tools but in some situations this interaction is not easy and may cause them to interrupt their activities. The physical problems hinder the mobility of the people inside their home and may affect their work, life and safety. We accepted the challenge for creating a wearable accessory that could help people interacting with computers, electronic devices and also everyday things just looking at them.
Eye of Horus lets you interact with devices and objects just looking at them. The main application in the current challenge is to improve the work and safety of the NASA ground engineers and astronauts but this device could also make common people's lives easier: -Disability. People with functional diversity or who is hospitalized could use it to perform tasks which would be impossible due to their reduced mobility. -Driving safety and control. Thanks to our device, drivers could interact with the radio or car phone with both hands on the wheel. Their eyes could be also monitored to detect drowsiness or lack of attention on the road and prevent a potential accident. -Entertainment. It could be used as an eye-controlled mouse to play video games and position the targets just looking at them.
More information:
http://makeronilabs.com/proyectos/37-eye-of-horus-open-source-eye-assistance
Demos:
https://www.youtube.com/watch?v=Jq0pLAEg9EI
/>https://www.youtube.com/watch?v=w188U3EnP00
/>https://www.youtube.com/watch?v=zhYcm0enNgs
/>https://www.youtube.com/watch?v=bna8Se8Yu5E
Awards

2019 Electronics/Sensors/IoT Honorable Mention
2019 Top 100 Entries
Voting
ABOUT THE ENTRANT

Team members:

Makeroni, creative technology, is an association that was born in Zargoza in 2013.

Jorge Mata Arribas
Luis Martín Nuez
Esther Borao Moros
Fergus Reig
Borja Latorre

Its main purposes are:

Promote a cooperative work space for the development of new technologies.
Promote the dissemination of new technologies; Both the projects and the members of the association, as well as other people.

For the fulfillment of these purposes, he is working on:

Create and maintain a space, physical or virtual, of cooperative work.
Promote and coordinate the development of technological projects, for companies and individuals, by the members of the association.
Promote the capacities of the members of the association in contests, talks and fairs.
Carry out informative activities for the diffusion of new technologies.

Luis is inspired by:

The product presents value from different points of view and we would like to
segment all the contents in this way.
Child education in new technologies for fathers and mothers
Learning to program can be fun, as a family
Arduino compatible to find the support of the maker community
Esther as brand image to inspire women and girls but without overdoing