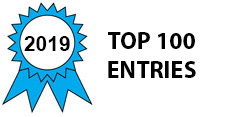 The revolutionary Help Care System (HSC) shower cubicle's unique design was conceived to improve the well-being of our increasingly aging population. Old age inevitably gives rise to some extent of reduced mobility, and our main aim at Excel Shower, since the outset, has been to address this problem and to optimize the independence and quality of life of those with reduced mobility. The fully automated process, with its remote controlled, rotating and automatically adjusting seat, and accessible control panel, enables even the least mobile to shower themselves, with little or no assistance.
While our product was conceived with the elderly in mind, it has equal potential to be life-changing for anyone with reduced mobility, be this during post-accident or illness recovery period, convalescence or permanent disability. Anyone who has been incapacitated in a way that impedes simple yet essential daily activities such as taking a shower, will know the impact of such a loss of independence. The inability to take care of one's intimate hygiene care can lead to a loss of dignity, and for an elderly person facing this on a daily basis, this can be quite distressing and humiliating.
Of course, the impact of these situations on families can be huge, as family members find themselves in a situation where they have to take on the role of caregiver, and manage tasks such as bathing their partners, parents, or other dependent relatives. Sometimes, those who find themselves in this new role are elderly themselves, and struggle to fulfil the tasks with which they are faced, and sometimes suffer accidents or injuries, such as back pain, muscular strain etc. The benefits of the HSC shower cubicle are therefore felt not only by the individual user, but also by those family members directly involved in the care of the user. They are able to introduce their loved one into the shower without any physical effort or exertion, thanks to the fully automated process and remote control, thus avoiding the risk of accident and injury. Furthermore, the HSC shower cubicle's simplicity, functionality and user-friendly design mean that it can be used by the whole family in their day-to-day lives.
The benefits of the HSC shower cubicle are evidently not limited to individual users and their families, but have a much wider social impact. Retirement and care homes, sheltered accommodation, hospitals, even hotels and apartment blocks will be able to offer this revolutionary system to significantly improve the well-being, quality of life and safety of their residents, patients and guests. It will also reduce the workload of nurses and caregivers, allowing them more time to do other essential tasks, while decreasing the risk of work-related accidents and injuries.
Awards

2019 Top 100 Entries
Voting
ABOUT THE ENTRANT

Type of entry:

individual


Laurent is inspired by:

Community engagement
At Excel Shower, we have always been fully aware of the need for flexibility and adaptability if we are to optimise the benefits of our product within the community, as the HSC shower needs to fit within the confined space of the average bathroom. Our patented design has enabled us to achieve this goal, while ensuring that the user has ample room for maximum comfort while in the shower. We have taken care not to compromise on the design of the shower, and the finished product is attractive and modern, in order to increase the appeal across all sections of society, from private homes to hospital, nursing homes to hotels.

Increasing the independence of elderly people enables them to enjoy a greater quality of life, as they are able to integrate and feel like part of the community. HSC shower cubicles in certain rooms in hotels or even cruise ships would allow the elderly greater freedom to travel and increase well-being.