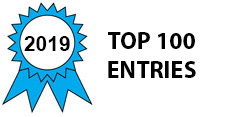 Attochron's i-AIR(TM) Fiberless 5G Backhaul: the world's first and only ultrashort pulse laser-based optical wireless telecommunications link -- all others have used 'continuous wave' (CW) lasers. This technology space is generally known as 'free-space-optical communications' (FSOC). Past attempts to beam a CW telecommunications laser through the air (to extend the reach of fiber-optics networks) have been blocked by weather (fog, clouds and separately: clear air 'scintillation'). Attochron's i-AIR solution represents the first time a FSOC system can safely beam through any weather and finally solve this 'propagation' problem over meaningful distances known as 'backhaul' (the No. 1 challenge facing the $T telecommunication market: typically 2 to 5 kilometer high-capacity commercial 'links'). i-AIR is a complementary technology (and not a competitor) to both fiber-optics and installed radio communications since it extends optical communications (helping drive revenue to local fiber-optic networks) AND it 'offloads' the 90%+ of non-mission-critical data clogging otherwise valuable radio networks. Millions of cell towers and enterprises require a new backhaul link today and millions more 5G small cell sites require a new backhaul solution in the near future.
Awards

2019 Top 100 Entries
Voting
ABOUT THE ENTRANT

Team members:

Tom Chaffee, Founder, CEO & Managing Member, Lead Inventor
Dr. Robert Fleishauer, Lt. Col. USAF (ret.) VP of Atmospheric Sciences
James Olson, VP of Sales

Tom's favorite design and analysis tools:

Attochron uses various tools in the field including NI Labview and softwares included with test & measurement hardware; we also typically work with subcontractors who may use various analysis and modeling tools.

Tom's hobbies and activities:

Playing music (guitar); bicycle riding.

Tom belongs to these online communities:

OSA, IEEE, various others

Tom is inspired by:

I've had an intense creative inspiration/attraction to the unique physics possible (understood and emerging including with Attochron's work) with ultrashort pulse optics typically, but not limited to, femtosecond pulsewidths.