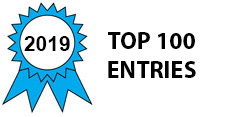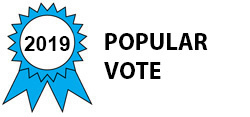 • Simple Smart Monitoring from (Almost) Anywhere
Connected by a revolutionary new cellular-based technology, the Kiwi empowered by Skyhawk allows you to monitor belongings and remote items located virtually anywhere* without the need for external power or other internet connections, such as WiFi or Bluetooth.
Using advanced MEMS sensor technology, the Kiwi can monitor assets that are touched, moved, or opened using an internal smart accelerometer and integrated reed switch sensor.
Device overview: https://www.youtube.com/watch?v=WkcMC8uIi60&t=14s
• Easy Setup & Install
Download and register your Kiwi device using the Skyhawk App available on compatible smart devices. Select your low-cost Kiwi subscription plan. Attach your device to anything and let the Kiwi handle the rest by monitoring your assets located virtually anywhere.*
• Key Features:
- Revolutionary Cellular Technology
- 2+ Year Battery Life**
- Weather Proof & Rugged Design
- Real-Time Notifications†
- Easy to Use Mobile App
• Monitoring with Revolutionary New Technology
With the Kiwi, you can monitor belongings and other assets with an embedded revolutionary new cellular technology at a low-cost subscription. This allows the freedom to monitor your belongings virtually anywhere* right out of the box without the need to locally configure your device to any other internet connection.
Other devices currently in the market are connected by very limited signal range connections and require local configuration such as WiFi and Bluetooth.
• 2+ Year Battery Life
No external power needed as the Skyhawk Kiwi has a battery life of 2+ years.** Using standard AAA lithium batteries, you never have to worry about constant replacement or recharging, providing peace of mind that your belongings and other assets are always being monitored.
For more information and preorder, visit us online at sky-hawk.com.
Get social with the Skyhawk team:
facebook.com/skyhawkproducts
instagram.com/skyhawkproducts
twitter.com/skyhawkproducts
*Wherever Verizon Wireless LTE Coverage is available.
**Actual battery life depends upon the frequency of notifications and cellular network conditions.
†Receive notifications through multi-contact text messaging, email, and in-app push notifications.
All Specifications are subject to change without notice.
Awards

2019 Top 100 Entries
2019 Top 10 Most Popular
Voting
ABOUT THE ENTRANT

Team members:

PICA Product Development