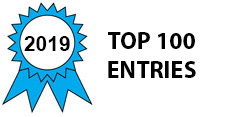 The demand for miniature devices is big and growing quickly. Smaller devices are lighter, faster, use less power and consume fewer resources. They have enabled wearables, point of care diagnostics, IoT devices, and the aerospace industry.
But methods for making these devices are slow and expensive.
Conversely, 3D printing, has enabled rapid prototyping and the ability to design iteratively and make complex structures that could not have been built previously. But not at the size needed for the micromachines behind all these technologies.
The ability to rapid prototype micromachines is so far an untapped market, with enormous potential.
With Laminated Resin Printing (LRP) we can now make these very small structures in a fast, affordable and user-friendly tool for unprecedented ease of microprinting. It is a fundamentally different printing technology from any other on the market.
Using high performance dry film permanent photoresists, LRP achieves microfabrication level resolution with no compromise on material properties. LRP also provides inbuilt support for deflectable structures such as membranes and overhangs which form the basis of microsensors. With this process, if you can think it, you can print it.
We're ready to enable a new generation of high value devices. What would you make?
Awards

2019 Top 100 Entries
Voting
ABOUT THE ENTRANT

Team members:

Andrew Best and Andrea Bubendorfer

Andrea is inspired by:

I'm inspired by the ability to enable other people to bring their ideas to life