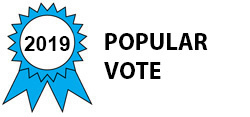 A Digital Multi-Meter (DMM) is a test tool used to measure two or more electrical values principally voltage (volts), current (amps) and resistance (ohms). It is a standard diagnostic tool for technicians in the electrical/electronic industries. Digital multi-meters long ago replaced needle-based analog meters due to their ability to measure with greater accuracy, reliability and increased impedance. Though it is called Digital, it includes manual work like setting the knob to a specific parameter and to a specific range. This manual setting is tedious job at the field location. The goal of this project is to develop a model that leads to saving time, money and reducing the risks associated with remote field localities. This project mainly includes the elimination of this manual work. This can be done using the simple logic or artificial intelligence technology, which is trending today, in a simple way. The existing DMM with selection of specific range can also be eliminated in it by its wide auto range selection function.
Main feature of the instrument is that size is the same as of the existing DMM. The important part of AIM is different parameters like Current (AC &DC), Voltage (AC &DC), Resistance, Inductance, Capacitance, Torque & Speed (using self-auxiliary device), Phase sequence detection can be evaluated successfully. Also it comes with a feature of data recording and plotting this data in graphical matter which helps to identify the characteristics of machines like DC shunt motor, 3 Phase induction motor, etc. The data storing is another feature which helps to analyze the historic data with the current one. As in electrical network reactive power has its own importance for providing compensation the measurement of it also possible in this device. In short this device automatically select range, parameter and shows data with graphical representation. Also the real time data transfer using cloud technique for real time analysis of system through abroad as well.
So this is AIM with many special facilities and specifications, multi-feature, with wireless data transfer function, graphical analysis, cost effective, complete testing work by one piece of equipment - that's "AIM (Artificial Intelligence Multi-Meter)."
Awards

2019 Top 10 Most Popular
Voting
ABOUT THE ENTRANT

Team members:

Shubham Avhad
Tanmay Gore
Vikrant Chincholkar
Vedant Satpute

Number of times previously entering contest:

2

Shubham is inspired by:

While working in robot testing, needs so much tedious connections and measuring instrument and so much selection processes, to reduce human efforts in testing we design AIM.