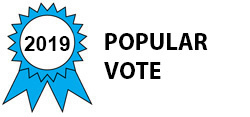 BACKGROUND:
Every year thousands of people lose body parts in accidents caused by different ways. Usually most of the other parts which are used to interact with computer are lost, but the eyes are still working, so why don't we use them? It doesn't mean if he or she doesn't have hands or he or she can't speak, and just because of this issue, he/she will go to bed and sleep the rest of their life. Why don't we find a way to allow their work to be carried out in the same way they used to do? For this purpose we figured that eyes are one of the biggest blessing we take for granted. We are trying to achieve a goal of using the eyes to get our work done even if you are blind or you are disabled. We are trying to make an efficient algorithm that is an eye tracking system that can track and point eyes better than a normal camera
PROBLEM STATEMENT:
Imagine yourself being an intelligent, motivated, and working person but just one problem. You can't use your hands. Or you can't speak. How would you interact with computers, toys etc.? Some accidents cause major damage to human body causing lack of employment. Disabled people are unable to do any type of work. Disabled people are not able to control any type of device due to their disability. How would you get employed? You can, because of a very advanced technology-- an eye gaze movement detection system.
SOLUTION:
To make it work, Project uses the face recognition library "d-lib "and " Open-CV. " Using them we proposed our own Eye Detection Method which allows to track and detect 9 different positions of the pupil: left, right top, down, top-left, top-right, down-left, down-right and center. For this purpose, efficient and tested algorithm is implemented to track eye movement.
Benefits:
-Handicapped people can benefit from this eye detection module
-Disabled IT Professional can work and interact with different technologies using this eye detection module. Not only this we can implement this eye module for different implementations.
-By using Bluetooth we have connected our eye gaze module with Remote Control Car to drive the car and this is only for testing purposes which results in controlling devices like self-made cars, toys which results in advancement of Arduino Projects.
in the future we can use eye detection module to implement different types of application, we will use eye detection module to provide security, to control IOT based solution. Also we can make a quad copter and we can move it with our eyes.
Conclusion:
In the future, eye tracking need to develop standard for matrices used for detecting eye gaze, which should have how they will be used in UI designs. For Example, unwanted equipment should be removed to make user more comfortable and accuracy should be increased with higher resolution camera. Process of tracking the eye should be cheaper so companies can implement that in their products and can be easily commercialized.
Awards

2019 Top 10 Most Popular
Voting
ABOUT THE ENTRANT

Team members:

IRFAN AHMED
HAMZA AHMED
ADEEL AHMED AWAN
SANA NADEEM
HAZIQ TANVEER

Number of times previously entering contest:

never

Irfan's hobbies and activities:

programming, developing , machine learning

Irfan belongs to these online communities:

www.etutie.com

Irfan is inspired by:

I'm so passionate to help disabled people.