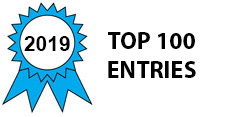 Traditionally, orthopedic surgeons have relied upon surgical screws to stabilize bone fractures. However, these screws often need to be removed due to pain and inadequate performances, causing surgical device removal surgeries to account for over 30% of all planned orthopedic surgeries. Screws have protruding heads that make them prone to catching on nearby muscle and nervous tissue, causing immense pain for patients. Additionally, screws occupy a large portion of the medullary canal, impeding bone tissue healing. Screws also often "back out", or loosen, which requires costly followup surgery to redo them. These concerns would be resolved with our product, FastenPro.
FastenPro fastens a wire perpendicular to the fracture, through the bone, to be secured on either end by stainless steel buttons. Each button has a smooth outer surface, preventing any invasive contact. With only a thin strong wire transversing the bone, healing of the medullary canal is encouraged and allows for greater structure to reform after surgery. "Back out" is eliminated by using a wire, which does not respond to agitation as easily. An insertion straw is used to decrease insertion time to less than a minute (details attached). Additionally, the number and size of these devices can be adjusted to treat a variety of orthopedic injuries. FastenPro represents an important advance because it allows for less muscle inflammation, greater bone healing, and faster insertion times.
This device would be easily manufactured because steel and titanium are malleable, inert materials that can be easily produced in the dimensions given. Based on quotes from Cut2Size, a custom metal design company, this product can be cost-effectively manufactured and produced. The Stainless Steel Alloy 316 wedge screw, head piece, and anchor would cost $1.24, $1.42, and $3.00 respectively. The insertion straw is made of polypropylene at a 10mm width and costs $0.20. The wire would be made of Grade 1 Titanium and cost $2.50. The total cost of the device would be $8.36. Currently, the Arthrex surgical screw for fixation has a $30 manufacturing cost and a $3,769 selling cost, and thus FastenPro becomes the much more affordable option.
FastenPro's market includes any medical locations where screw fixation surgeries are conducted, including hospitals, surgical centers, and clinics. As an orthopedic device, FastenPro qualifies for Part B Medicare reimbursements under a BDME Orthotics Fee schedule cost coverage, making it an even more affordable and appealing option. The 2010 National Hospital Discharge Survey reported that around 671,000 people undergo fracture-reducing surgeries where the use of fixation screws are prevalent. With the introduction of the ACA, it's expected that the number of fracture reductions would only increase. Assuming that only 1% of the screw market would transfer over to FastenPro in the first year, there would be 6,700 customers. As each FastenPro unit could be sold at 100x the unit cost, we anticipate a unit profit margin of $990 and a net first-year market profit of $6,600,000.
By shortening surgery time, reducing muscle inflammation, and decreasing bone scarring, FastenPro cost-effectively revolutionizes orthopedic surgery and repair.
Awards

2019 Top 100 Entries
Voting
ABOUT THE ENTRANT

Team members:

Longsha Liu
Jason Chen
Jiawen Yang
Varun Rohatgi
Shamanth Murundi
Rachel Lee
Regina Casimiro-Nunez
Jonah Schieber
Raul Saucedo
Kristen Ong
Max Kester
Yashi Sanghvi
Naseem Dabiran
Daniel Stabile
William Tower
Eric Chen
Sarah Luo
Carly Sykes

Number of times previously entering contest:

never

Longsha is inspired by:

We, the Cornell University Biomedical Device, are a team of 18 multidisciplinary undergraduate students formed under a shared interest for biomedical device innovation to further advance healthcare. There still exist many deficiencies in the cost-efficiency and efficacy of devices being used in surgery — often due to lack of better technology and unregulated pricings that create excessive and needless financial burdens for those seeking medical aid. Specifically, in orthopedic surgery, we were taken aback by how the surgical screw had not been significantly updated since its inception, despite its clear shortcomings. We wanted to create a device that would be less damaging and more suited for the human bone, hence FastenPro was born. As aspiring physicians and biomedical engineers, we are inspired to decrease costs while creating devices that provide solutions to problems in the biotech industry. The decisions and ideas we make now will be the foundation in which we shape our future.