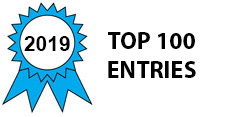 Our solution is a portable genetic lab that fits in the pocket. Combines mobility, ease of use and speed of analysis with professional amplification and detection of specific DNA and RNA fragments, useful for pathogen or mutation detection. The lab-on-chip analyser in just 15 minutes is capable of 100% detecting the presence of DNA or RNA in almost any biological sample with the lowest currently possible limit - 5 copies of genetic material.
The test material can be, e.g., whole blood, swab, cerebrospinal fluid. Our solutions operate based on the innovative INNAT nucleic acid amplification technology (Isothermal Nucleic Acid Amplification Technology), which is based on the amplification and detection of specific DNA and RNA fragments - the "gold standard" of molecular diagnostics. Our original, improved method of detection - SNAAT (Streamlined Nucleic Acid Amplification Technology), together with the device is protected by international patent applications. The proprietary, patented optical and contactless heating and detection technology of controlling the processes occurring on the microfluidic card is highly efficient both in terms of size as well as energy consumption.
Unlike competitors, thanks to the precision of the heating system we are able to simultaneously detect up to 5 targets from a single sample giving medical professionals much wider information about possible cause of infection or needed in companion diagnostics for target therapy.
Awards

2019 Top 100 Entries
Voting
ABOUT THE ENTRANT

Team members:

Miron Tokarski – CEO & Co-founder
Małgorzata Małodobra-Mazur - Genetics and diagnostic processes specialist & Co-founder
Henryk Roguszczak - Head of the construction processes department & Co-founder
Tadeusz Dobosz - Head of the R & D department
Jason Reece - CTO
Katarzyna Koclęga – Project Mananger
Izabela Pielka - Laboratory Manager
Arkadiusz Dąbrowski - Design and construction specialist
Tomasz Matusiak - Design and construction specialist

Miron is inspired by:

My project is inspired by a true need of patins waiting to long for diagnosis. During my work in Clinical Hospital in Wrocław I faced real problems of long turn-around-time in diagnostic laboratory, where patients in many cases needed to wait up to 5 days for result. I was caused by complicated workflow as well as expensive assays and equipment. With Genomtec I want to change this.