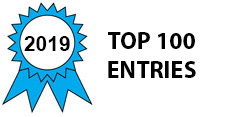 Someone in the US has a stroke every 40 seconds (nearly 800,000 strokes per year) and stroke is a leading cause of long-term disability. When brain damage occurs after a stroke, it can disrupt the nerve messaging between the brain and muscles, causing paralysis. People who suffer a stroke often experience arm and hand paralysis, which can lead to a loss of independence if they cannot adequately care for themselves, and result in the need for long-term care either at home or in a nursing home.
The approaches to coping with and restoring lost hand function can include using physical rehabilitation, braces, assistive devices, and hand exercise devices. A supportive brace helps with weakness and preventing painful muscle cramps, but does not allow the hand to be used and will not improve hand function. An assistive device can help the stroke sufferer temporarily open their hand, for example to grasp a jar, but doesn't help with fine motor movement or improving hand function long-term. Rehabilitative hand exercisers operate either by using functional electrical stimulation to stimulate muscles to repetitively perform pre-programmed movements, or by using video games to lead people through repetitive exercises. With use, these can help the brain to "rewire" its ability to translate thought into movement, but the process is time consuming and results are variable. These devices also do not immediately help with completing activities of daily living.
Battelle's "Create the Future" invention solves these issues by creating a sleeve that is self-contained, can be worn virtually anywhere, and will translate the wearer's thought about a movement into the actual movement in real-time, even when the brain-to-hand messaging is weak or garbled. When the wearer thinks about a movement, the sleeve detects very low-level nerve signals in the arm muscles using electromyography or EMG. These signals are interpreted by algorithms to identify the specific movement that the wearer intended to make, and translated into the correct, specific pattern of functional electrical stimulation that, when delivered to the arm muscles by electrodes in the sleeve, will cause the muscles to complete the intended movement. This allows the wearer to make natural movements of their choosing in real time, meaning they can complete more activities for normal living, independently. Battelle's Create the Future invention is immediately assistive, and benefits the wearer from its very first use by reducing the need for outside assistance with normal activities. Its use also strengthens muscles in the forearm, to reverse atrophy and ease painful cramping. Perhaps most important, its use longer term helps the brain rewire stroke-damaged nerve signals to the hand through a process called "neuroplasticity." This ultimately leads to recovery of more natural, unassisted hand function over time, making it an invaluable tool for physical rehabilitation for stroke patients striving to live a normal, independent life again.
Awards

2019 Top 100 Entries
Voting
ABOUT THE ENTRANT

Team members:

Rick Brooks, Gaurav Sharma, Dave Friedenberg, Herb Bresler, Pat Ganzer, Sam Colachis, Jane O'Loughlin, Amanda Noonan, Yelena Davis, Jeff Friend, Tim Blum, Andy Schimmoeller, John Bartholomew, Andrew Sweeney, Amy Heintz, Stephanie Kute, Nick Annetta, Tom Haubert, Steve Risser, Alex Morrow, Ray Zaborski, George Brand, Matt Mowrer, Chad Bouton, Krista Smith, Russ Kittel, Flora Li

Alexa is inspired by:

Day in and day out, Battelle scientists and engineers work to solve the world's toughest technical challenges. We brainstorm practical solutions to complex problems, then make them real! Experiencing that process and seeing the results inspires me, every day.