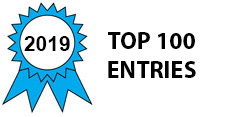 ecoSPEARS is a cleantech venture committed to green, sustainable remediation technologies for the permanent extraction and destruction of PCBs, dioxins, and other toxic chlorinated contaminants from the environment – forever.
71% of Earth's surface is covered in water, of which only 3% is freshwater. Of that, less than 1% is accessible for human consumption. Freshwater is a limited resource and environmental toxins such as PCBs contaminate our water and the fish we eat.
In 2014, an EPA study found that 94% of fish tissue sampled from US waterways contained PCBs and other toxic chemicals. PCBs are now considered the most widespread contaminant in the world being used by every industrialized nation. Once PCBs into our waterways, they virtually remain there until removed. The toxicity and scale of PCB contamination lead to the 2004 founding of the Stockholm Convention with the goal to eliminate global PCB contamination by 2028.
The most common methods of removing PCB contamination from the environment is dredging, which is costly, time-consuming, and damaging to wildlife and the environment. Dredging is also known to resuspend COCs – including PCBs – back into our waterways.
ecoSPEARS has developed a better, greener solution to extract and destroy PCBs, dioxins, and other chlorinated toxins from the environment – forever. SPEARS, short for "Sorbent Polymer Extraction And Remediation System," is a scalable, in-situ remediation technology to extract PCBs from contaminated sediments without the use of harmful byproducts or chemicals. ecoSPEARS is the exclusive licensee of the NASA-patented SPEARS technology invented at NASA-KSC by Dr. Jacqueline Quinn, an award-winning Environmental Scientist at NASA whose technological innovations inducted her to the National Inventor's Hall of Fame in 2016.
SPEARS is a spike-shaped apparatus that is blow-molded from high-density polyethylene plastic and filled with our proprietary reagent. SPEARS are then inserted into an (on average) one-square-meter geosynthetic mat liner. These mat liners are then deployed down into the contaminated sediment, or around challenging areas where dredging is not a feasible option, such as bridges, docks, or pylons. Once settled into the sediment, SPEARS acts like a sponge, passively absorbing PCBs from the sediment around them with a radius of influence of 4"-on-center from each spike. SPEARS is a truly green approach that uses less emissions, energy, and water than traditional cleanup methods.
The beauty of the solution began with NASA's environmental science. Because PCBs, dioxins, DDT, and PAHs are hydrophobic, the polyethylene plastic of the SPEARS allows a semi-permeable membrane for PCBs to attach and migrate through. Adding the interior reagent expands the matrix of the plastic membrane by up to 400%, giving these toxins a preferable habitat by attracting them from the sediment, to the porewater, into the outer plastic membrane of the SPEARS, and finally to the solvent inside. Once remedial site goals are met, SPEARS mats are safely removed and retrieved before entering our green destruction process – occurring in ambient temperatures and pressures – destroying the PCBs and our client's liability – forever.
Awards

2019 Top 100 Entries
Voting
ABOUT THE ENTRANT

Team members:

Sergie Albino - CEO/President
R. Ian Doromal - Executive Vice-President
Dr. Phil Maloney - Principal Scientist
John Omana - Vice-President of Operations
Sam Johnson - Business Analyst