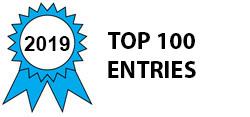 The Kitchen Appliance Recovered Energy System (KARES) consists of a Thermal Synergy Battery, Thermal Microgrid and an integrated system of modular components and appliances that recover, store and reuse thermal energy. The Thermal Synergy Battery utilizes a multistage heat pump to pump heat to successive insulated tanks for hot water storage (to over 50°C for appliances) and stores cold via chilled water, blocks of ice and salty ice (to below -20°C for freezing). In doing so, waste heat is recovered, hot water is supplied and refrigeration needs are met. Shifting to liquid heat exchangers and liquid cooling the compressor reduces noise, reduces maintenance and cleaning, and improves packaging. The Thermal Micogrid's insulated fluid lines snap into aluminum extrusions or pass under cabinets and combine with snap-in electrical conduits to simplifying installation. Mixing valves and pumps supply required water temperatures for faucets and appliances or can backfill household hot water lines as needed. Glycol and chilled water lines provide refrigeration and freezing needs, and supply a local air handler to manage the kitchen microclimate. Modular refrigeration is configurable, expandable and mechanically simplified, with condensation being drained or reused to water plants, rather than adding AC humidity load. Timed appliances consume off-peak or renewable energy when available and are simplified by eliminating inefficient resistive booster heaters.
The problem of kitchen waste heat is compounded by using air conditioning to remove it, particularly when the localized heat is removed with whole-house air conditioning. Heat pumps are efficient at moving heat but traditionally tend to be single ended, pumping heat out (air conditioning and refrigeration) or pumping heat in (heat pump hot water). While household air conditioning use may be seasonal, both hot water and refrigeration/freezing consume energy throughout the year on a daily basis.
By focusing on storing both hot and cold, energy is captured and daily consumption is shifted while consumer usage is unhindered. Ice's energy storage effectiveness was proven a century ago with iceboxes, and insulated hot water tanks are also proven technology. Thermal transmission losses are reduced by the close proximity to points of use. By eliminating running water while waiting for hot water to reach the faucet, water usage is also reduced. Double-digit household energy savings and shifts in time of use are possible with the KARES system.
Over a million new US homes and 10 million kitchen remodels are built annually. In addition to typical energy losses, construction can be challenge, from designing to hiring installation contractors. Energy saving technologies need to be both effective and practical for mass adoption. Utilizing modular construction, appliances and cabinets with removeable faceplates attach to extruded rails with integrated plumbing and electrical. Installation is simplified and customizable to changing needs and tastes, as well as being reconfigurable for accessibility. The full integration of the system not only maximizes performance and available incentives, but also enhances design and finish coordination.
This idea was created for a group project for PGDID - Innovation of Products and Services: MIT's Approach to Design Thinking.
Awards

2019 Top 100 Entries
Voting
ABOUT THE ENTRANT

Team members:

Larry Evans
Carlos Avila
Jawaher BinJawahar
Shehzad Kahn
Chiara Pariani

Number of times previously entering contest:

1

Larry belongs to these online communities:

SAE Member Connection, LinkedIn

Larry is inspired by:

In a world where overconsumption can be as much of a challenge as scarcity, we need better designed products, not just more of them. Focusing on the needs of consumers is more important than ever and not just an afterthought left to the marketing department. Empathy and an openness to new approaches needs to combine with innovation throughout the development process.