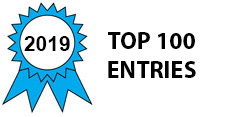 Experts have estimated that 8.3 billion metric tons of plastics have been made and approximately 5 billion metric tons have already been discarded, with an abysmal recycling rate of only 600 million metric tons. This is despite the fact that recycling alone can save 40 to 90 percent of the inherent energy in plastics relative to the production of virgin plastics—energy savings, which if harnessed, could result in massive-scale economic and environmental advantages. Up to 40 percent of all plastics are used for minutes to hours to days in single-use packaging applications (items commonly composed of plastics like polyethylene, polypropylene, polystyrene, or polyethylene terephthalate, also known as PET), while the estimated time for many plastics to degrade in a landfill spans centuries to millennia.
Most recycling today is mechanical in nature, which means when thermoplastics such as PET are recycled, the resulting material is almost universally less valuable than the virgin plastic, given the compromised material properties relative to virgin, bottle-grade PET. Typically, the reclaimed plastic is downcycled and becomes polyester carpet or clothing. While this represents a second life for the plastic, the value of the reclaimed PET is significantly lower than that of virgin, bottle-grade PET, and in many cases, the plastic will still ultimately end up in a landfill.
A team of NREL researchers discovered a method of plastics upcycling—transforming discarded products into new, high-value materials of better quality—that could economically incentivize the recycling of waste plastics and help solve one of the world's most looming pollution problems.
The NREL team chemically combined reclaimed PET plastic with bio-based compounds to produce high-value fiber-reinforced plastics (FRPs) that can be used in products from snowboards to vehicle parts to wind turbines. The selling price of reclaimed PET is between $0.31 and $0.51 per pound, whereas composite materials such as the FRPs sell for around $2.50 per pound, representing a considerable upcycling potential.
Not only are the resulting composites worth more than five times the original PET, the FRPs exhibit twice the strength and improved adhesion to fiberglass when compared to the standard petroleum-derived FRP.
In addition, this process is more energy efficient and less hazardous than standard manufacturing processes for petroleum-based FRPs. A supply-chain analysis of the FRP materials found substantial energy savings (between 36% and 57%) due to the reduction in fossil feedstock energy and, to a lesser extent, reductions in process fuel. The sustainable method also showed potential feedstock energy savings between 59% and 80%. Finally, greenhouse gas emissions were reduced 30%–40% when compared to the process for producing petroleum-based composites.
This novel process can be developed and scaled in collaboration with industry and will be a step forward in sustainable methods to upcycle plastics into long-lasting, high-performance materials that could boost recycling efforts throughout the world, and thus reduce the amount of waste plastics in landfills and oceans.
Awards

2019 Top 100 Entries
Voting
ABOUT THE ENTRANT

Team members:

Nicholas Rorrer, Scott Nicholson, Alberta Carpenter, and Gregg Beckham (National Renewable Energy Laboratory); Nicholas Grundl and Mary Biddy (formerly of National Renewable Energy Laboratory).