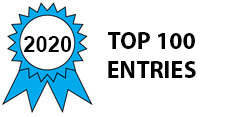 Ring is an adjustable, custom-made prosthetic leg for transtibial amputee children in developing countries.
The conceptual 'Ring' prosthetic leg as a piece of medical equipment that will enable children in developing nations to be supported if they have lost a limb.
The prosthetic works by being worn by the child and being adjusted as they grow and mature to ensure it's always optimally suited to their body size and type. This is achieved thanks to an adjustable foot portion to ensure an optimal stride as well as the upper portion that can be paired with additional rings to suit the persons body as they grow and develop.
The conceptual 'Ring' prosthetic leg speaks to a need for more adjustable healthcare equipment to ensure that individuals don't need a whole new device every time they have a growth spurt.
Awards

2020 Consumer Products Category Winner
2020 Top 100 Entries
Voting
ABOUT THE ENTRANT

Type of entry:

individual


Software used for this entry:

Pro E - Creo, KeyShot