2020
Consumer Product Design
It is a small desktop device for recycling paper to the 3D Shape (Works with USB), the Environment and Arts as part of Sustainability.
This device provide a creative way to reuse, reinvent and recycle paper scraps into own deckle and molds handmade paper.
One hand replacing two-hands to perform dual fastener fastening or loosening, the "1 hand DUAL FASTENER MANIPULATION DEVICE" can be used to manipulate two fasteners with the same axis of rotation and to manipulate the fasteners of the same axis of rotation separated by the intermediate material,
When I was a child, I recall, distinctly, a time when someone was so excited about a fragrant orange peel, and its health benefits, that they squeezed the wet peel in front of my face. It got in my eyes and I obviously thought that I was being poisoned.
"CLOCKVID-20" is a voice controlled, subtle, home assistant which helps loneliness. This encourages people in self-isolation (who are discouraged from staying at home during lockdown) to unlock their social side.
COVID-19 is the largest pandemic in over 100 years.
We are a Korean company established in 2002 and we had patented our technology to make silver foam in 2006.
Design concept: We made silver foam with 99.99 purity silver metal to make 6000 times larger surface volume.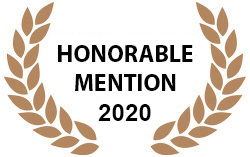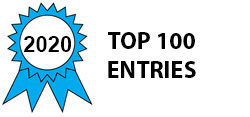 Our battle with air pollution is not just above ground, it is also under; pollution on underground transportation, e.g. London Underground (LU), can be 20 times* higher than roadside air.
Ambient Updraft Power Converter
Air moves up because of relative heat and density. Density is caused by the distance from the center of the earth and the amount of air on top of the air.
The estimated number of people visually impaired in the world is 285 million[1], which incapacitates them from activities like reading, writing, navigating, etc.
The project proposed for the competition "Automated Commodities Vending Machine For Developing Regions"is designed to strengthen Public Distribution System of food grains to people in developing regions.
The chrome tubes give a sustained appearance as well as golden parts all around this desk. It is innovative with its four boxes separated by a shelf for transferring documents on one side or the other.