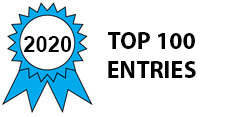 Falling is the leading cause of accidental death in the over 65 population, but unlike diabetes and heart disease, there is no early warning for it, until now. The Zibrio SmartScale is the first balance measurement device to bring cutting-edge science to the consumer market. It enables home users to measure and track their balance with a simple, safe test. The user stands still on the SmartScale for 60 seconds with their eyes open, and the SmartScale gives them a balance score from 1-10. A lower score is associated with an increased risk of falling in adults age 65+.* Upon completion of the balance test, the platform displays the balance score and lights up red, yellow, or green to communicate the score's fall-risk level (high, medium, low).
The accompanying mobile app, "Zibrio Balance Coach," pairs with the scale and can be used to operate the balance test, if desired. The app offers personalized insights into the user's balance score by helping the user to understand which lifestyle factors may be helping or hurting their score. Used together, the Zibrio Balance Coach app and SmartScale are intended to be a system to help users improve their balance by making healthier lifestyle choices. The app acts as a guide to help users identify lifestyle changes to make, and using the SmartScale to regularly measure their balance lets them know if the changes, such as starting a new exercise routine, are working.
The Zibrio SmartScale is a platform similar in appearance to a bathroom scale with a force sensor in each of the 4 corners. The force sensors are used to gather data about the user's postural stability during the balance test. The top of the platform is made of glass, and the housing and feet are made of injection-molded plastic. Light piping is used to add colored lighting to the edges of the platform, and serves to reinforce the communication of the balance score and fall risk level.
The primary engineering innovation in the Zibrio SmartScale is BrioCore Technology, Zibrio's balance score algorithm that enables us to identify users who are at risk of falling through a very safe test. Because BrioCore Technology is so powerful, users can measure their balance while standing on two feet with their eyes open for just 60 seconds. Other balance assessment tools require users to engage in riskier behaviors like closing their eyes, standing on one leg, or standing on an unstable surface. BrioCore Technology identifies 2-4 times more high fall-risk individuals than currently used clinical practices.* The professional version of the scale, the Zibrio Pro, can be used by doctors, physical therapists, and fitness trainers to rapidly and accurately assess balance in professional settings.
*Research findings presented at American Geriatrics Society Annual Scientific Meeting 2019 and will be published soon.
Awards

2020 Top 100 Entries
Voting
ABOUT THE ENTRANT

Team members:

Dr. Katharine Forth, Dr. Erez Lieberman Aiden, Dr. Stefan Madansingh, Andrea Case Rogers, Kristi Bartlett

Software used for this entry:

Solidworks