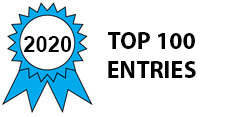 What if we can help 60 million people who are displaced around the world be more comfortable? Refugee camps are getting bigger every year due to the instability of countries across the globe and people are fleeing to safety. People come to refugee camps because they have no other choice. The camps provide shelter, food, water, medical treatment, and safety. The camps are overcrowded, and accommodations are most times simple tents. The tents do not protect the people from harsh weather conditions. The camps give no relief of shade throughout the day. There is no escape from scorching heat or torrential rain.
What if we can help bring down the temperature in the tents, or where the camp inhabitants do their daily activities outside and also help them stay warm when temperatures drop without having bulky blankets? 13-ONE would like to create outdoor gear with our space certified fabric. Our fabric has a proprietary Silver Lining Technology(™) which is a radiant barrier developed by scientists at NASA for astronauts to use in space. The fabric has the ability to harness natural energy sources like body heat and solar heat and can reflect up to 90%of the heat back to you when the silver lining is inside. If the silver lining is used on the outside, it has the ability to deflect sun rays making the temperature cooler. The fabric is lightweight, durable, waterproof, and windproof, making it very useful for outdoor living.
We want to make a big social impact with this fabric by developing tents, sleeping bags, blankets, shade canopies and umbrellas. Wouldn't it be amazing to see silver tents all across refugee camps deflecting the scorching sun rays creating cooler temperatures inside the tent? Wouldn't it be great to create a shaded area with canopies for children to play in the middle of the day without getting overheated? What about light weight blankets and sleeping bags for chilly nights?
These products can also be used by survivors of natural disasters like earthquakes, hurricanes, and tornadoes where people are displaced. Partnering up with the United Nation Refugee Agency (UNHCR), Red Cross, FEMA, Unicef, and the United Nations is crucial to our success in helping others.
Currently, we have created a collection of jackets from this fabric. Customers wear the jackets on all of their adventurous expeditions and athletes use it to condition all year around. The jackets have travelled to the base of Everest, Iceland, New Zealand, Alaska and other various parts of the world. The technology in our fabric works and can improve the everyday life at these camps. We have included our video that we made for a crowdfunding campaign when we had to produce our jackets. The video explains the technology and our company -13-One
Awards

2020 Top 100 Entries
Voting
ABOUT THE ENTRANT

Type of entry:

individual


Software used for this entry:

No