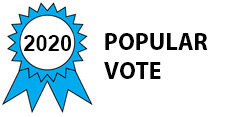 Product Overview:
Ensuring Safety of every worker in an organization.
Eliminating manual health check and reporting procedures, which are currently being followed.
Key Features:
'MASK' or 'NO MASK' detection system ensures every employee following government guidelines and Safety measures.
A RFID based/Biometric Based/Facial Recognition based Employee identification system.
Automated Thermal Screening upon Entry Indicating 'Entry' or 'No Entry' in the Organization.
Seamless integration of employee health status with entry and exit to the Organization's ERP.
Complete Health Report along with Historical Data of each Employee.
Cost effective: Cameras can measure the temperature of people, especially beneficial in busy public areas.
Contactless measurement: effectively avoids cross-contamination.
Reduced Psychological Impact: the non-interfering fear provokes less fear and negative emotions.
Data Collection & Integration capabilities: Centralized data collection enables data Analysis and thermal imaging technology can be integrated with other solutions, such as Facial recognition, alarm systems and more for effective response and tracking
ELEMENTS OF SOLUTION
Online Monitoring or Quick Temperature Scanning:
Simultaneous detection upto 15 Targets.
Efficient Temperature measurement.
Active Management:
Data Management with data Import & Export.
Self-Learning algorithm with effective face recognition feature
Automated Attendance upon recognition.
Health Archives Management:
Temperature Data.
Health Archives, Health Status, Tips.
Mobile App:
Real-time Health Data Monitoring.
Health Data Statistics & User health Reports.
Data Statistics Report:
Statistics report and analysis according to Age/Gender/Time/Type/illness & Location.
Awards

2020 Top 10 Most Popular
Voting
ABOUT THE ENTRANT

Team members:

SACHIN BHAT
NITYA JOIS

Nebin is inspired by:

10by10 believes in building a smart, positive and helpful society.
Towards a better tomorrow, for sustainable progress, for our human family.
10by10 team is constantly exploring new possibilities of interaction between Architecture, Society, and Individuals. Their USP is to deliver next-generation multidisciplinary in Design & Innovation. As Social designers, their forte is to play a role in human society and implement design methodologies for complex human problems such as to impact a closed system of innovations and interactions between communities and systems it is working within and not outside of them.

Software used for this entry:

SKETCHUP