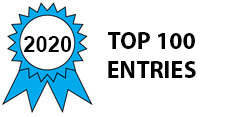 Our design incorporates an ultraviolet (UV) light matrix composed of multiple wavelengths that target pathogens and aim to disinfect surfaces, air, and water. UV light exposure will assist the current cleaning protocol without the added effects of harmful solvent-based cleaning solutions.
We will evaluate design performance from bacterial testing and determine the relationship between exposure time, UV intensity, and interference patterns on various bacteria and pathogens. We offer customer confidence by implementing UV photography and photogrammetry and provide spectral analysis to show sterile areas on objects. Additionally, the use of UV sensors will provide UV intensity feedback to the user to ensure proper wavelength for disinfection. The wide variety of applications of our design will assist in preventing the continued spread of harmful pathogens by facilitating a complete sterilization protocol.
Using the three C's of the Kern Entrepreneurship Education Network (KEEN) of curiosity, connections, and creating value, our team created a versatile design that can be adapted to relevant applications, especially during our current global COVID-19 pandemic. As we developed this design, we asked ourselves, "How can our technology create a cleaner future and make an impact?" Based on the three C's, our team has begun to invent an effective, eco-friendly, easily adaptable design.
What makes us unique? Our design incorporates multiple wavelengths of UV light, not only the commercial UV-C wavelength that is currently on the market. Some pathogens are more vulnerable to certain wavelengths of UV light. Therefore, our device offers a nearly complete sterilization. Most disinfection methods contain harmful chemical-based cleaning products that have negative impacts on the environment and human health while leaving traces of solvent on surfaces. Our team offers an extremely versatile and more eco-friendly disinfection method that can be implemented into airlines, cruise lines, hotels, restaurants, healthcare facilities, grocery stores, academic institutions, and personal life. Our products will include a UV LED unit that contains a combination of UV lights for optimizing sterilization efforts. For example, we are designing personal sterilizing boxes that clean items such as masks, wallets, phones, and keys. As previously mentioned, we can apply the UV LED unit to different fields like HVAC systems, robots that sterilize floors and surfaces, large sterilization boxes for garments and PPE, and grocery cart disinfection systems. Applying our idea into various industries, facilities, and homes can ensure a cleaner environment and healthier future.
Currently, optimal sterilization efforts are necessary to prevent the spread of the current highly contagious virus, COVID-19, and all other harmful pathogens. People all over the world frequently experience the spread of diseases such as the common cold, influenza, E. coli, Salmonella, and hospital acquired infections. Every individual in any public facility or household can benefit from the use of this product. We want to help those who suffer from immune deficiencies, allergies, and pre-existing conditions. We want to improve the future of UV disinfection as we change today to build a new tomorrow.
Awards

2020 Top 100 Entries
Voting
ABOUT THE ENTRANT

Team members:

Delaney Lisco
Julieta Cruz Chang
Raghav Ringshia
Nicole Carpenter
Felix Arias
Devrim Tugberk

Delaney is inspired by:

Our designs are inspired by a passion for improving the sterilization process to reduce exposure to harmful and toxic chemicals from current chemical-based cleaning products. Chem-Free Solutions strives to create a healthier environment by producing UV light disinfection products that can be easily implemented into a variety of different settings. Our products aim to help people who are exposed to bacteria and pathogens on a daily basis. Due to the current pandemic, we have created a versatile design that adapts to the different applications necessary to keep our world healthy and moving forward.

Software used for this entry:

Creo, Orcad Cadence