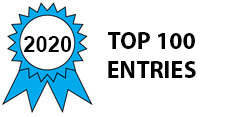 At Narbis, our mission is to improve people's lives by helping them to get the most from their brains through the use of safe, affordable, consumer friendly technology that delivers lasting results.
Narbis is a platform technology, based on patents originally developed by NASA, delivered through a set of "smart glasses" that provides adults and children the ability to improve their focus and attention at-home and without side-effects. When the wearer is distracted, the Narbis glasses comfortably change tint. When the wearer is relaxed and concentrating, the glasses instantly clear. Narbis is the only consumer centric in-home neurofeedback product for improving focus.
What makes our solution unique is that it fits easily with daily life which results in better outcomes. The darkening lenses integrate the training experience into daily activities like reading or studying. Our issued patent and pending patent portfolio protect this innovation. With children out of school and at home full time during this period, parents are becoming more keenly aware of their children's attention problems, creating a real need for products such as Narbis. And without the availability of the many resources normally available, parents are searching for in-home solutions to help their children.
Earlier this month, we obtained safety certification from Bureau Veritas, one of the world's leading consumer and technology product testing, inspection/audit and certification bodies. We have been accepting pre-orders since our debut at the Consumer Electronics Show in January and anticipate that we will be able to fulfill those pre-orders by the end of July, coinciding with our commercial launch.
Awards

2020 Top 100 Entries
Voting
ABOUT THE ENTRANT

Type of entry:

individual


Software used for this entry:

Proprietary software