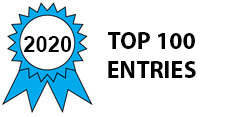 Avalanche photodiodes (APD's) offer increased sensitivity over photodiodes. Applications such as Lidar and fiber optic communications experience significant performance improvements by taking advantage of the higher sensitivity afforded by APD's.
However, APD's require a high voltage bias of ~50V to 600V or higher. Current bias power supply options are often too bulky, heavy and expensive for practical use in high volume applications and size constrained systems such as automotive or drone Lidar imaging.
Start-up power supply company Mike Doherty Designs, LLC, a Colorado Corporation, has targeted this market and has developed a miniature, very low cost design with a suite of APD specific features otherwise unavailable in the marketplace.
Despite its small size and low cost, this line of APD bias supplies feature very high precision, extremely low noise and a full suite of features and protections for maximum reliability in the field. High impedance 0 to 2.5V programming inputs, and buffered 0 to 2.5V output read-back monitors allow easy and accurate integration into a microprocessor controlled system.
A unique temperature compensation adjust connection enables remote analog or digital sensing of the detector temperature that can be sent back to the system controller to adjust the bias voltage on the detector.
Also provided are unique master and slave connections where multiple units in a detector array can be synchronized to minimize EMI/RFI issues and smooth input filtering. Any unit can serve as master or slave. Timing can also be staggered between units in a system to smooth the input ripple current on the system bus, reducing filter capacitor requirements and reducing system noise. Input power is USB 2.0-3.2 compliant for easy integration into a computer controlled environment without the need for a separate DC to DC converter.
The output voltage is linearly programmable from 0 to 100%, and precision output voltage and current monitors are provided. Ripple is less than 5mVp-p and output voltage temperature coefficient is less than 15ppm/C.
Leveraging 30+ years of HV design and manufacturing experience, extra effort was taken to design the bias supply with standard, "normally stocking" components available via on-line distribution, resulting in a total component cost of around $12 in 1000/pc quantities. No fine wire transformer winding or inter-layer tape is required, significantly reducing transformer manufacturing costs while improving consistency and robustness.
Perhaps the most unique feature of this new product development is its availability as an open-source design via a royalty-free license. The system designer can merely import the artwork directly onto the host pcb, or have the design manufactured at a manufacturer(s) and geographic region(s) of their choosing. This eliminates reliance on a sole-source supplier and removes the burden of qualifying a new manufacturing source. This affords the utmost in cost efficiency and supply-chain control. Why ship a stand-alone power supply across the globe when you can merely email the files instead?
About MDD, LLC:
Leveraging 30+ yrs of leadership roles at EMCO and XP Power, MDD was founded to create a new era in cost effective and high performance products.
Awards

2020 Top 100 Entries
Voting
ABOUT THE ENTRANT

Team members:

Mike Doherty, Founder, Chief Engineer
Berkeley Taneja, Electrical Engineer
Brandon Crisp, Junior Engineer

Mike Doherty Designs, LLC

www.mikedohertydesigns.com

Mike is inspired by:

Decades of feedback from customers on desired requirements and the emergence of high performance APD detectors for Lidar, long-range optical communications, medical imaging, CBRNE threat detection and a host of other cutting edge applications. Bias power supplies have not kept up with the emerging applications and their requirements, forcing many companies to design their own.

Software used for this entry:

KiCad