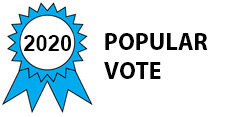 Coronavirus (COVID-19) is an illness caused by a virus that can spread from person to person and has spread throughout the world. The illness caused by the coronavirus starts with particles from an infected person's cough, sneeze, or breath. These particles could be in the air or (aerosolized) on a surface a person touches before touching their eyes, nose, or mouth, which allows the virus a passage to the mucous membranes in a person's throat. Within approximately 14 days of being infected, the person starts displaying symptoms such as a sore throat, a fever, or a dry cough. The coronavirus then moves down the person's respiratory tract, eventually reaching the lungs. This causes the lungs to become inflamed, making it hard for a person to breathe which eventually leads to pneumonia, shortness of breath, and/or acute respiratory distress syndrome (ARDS). ARDS damages the tissues and tiny air sacs in the lungs, causing debris inside of them, making it hard or even impossible for a person to breathe.
Many people who get ARDS will need help from a machine called a ventilator. A ventilator is a potentially life-saving machine that helps a person breathe if they cannot do it on their own. Ventilators are important in treating COVID-19 patients helping them breathe by avoiding airway inflammation which can, in turn, lead to drowning the lungs in fluids. It was clear in the early stages during the development of the COVID-19 pandemic that a critical need in the coming months would be for ventilators. As a result of the shortage of such units as well as their eventual broader application to other clinical cases, Florida International University Faculty, Staff and Students decided to work together and develop an inexpensive 3D printed alternative, called "Positive Pressure Ventil-Aid". The goal of this proposed research is to a rotodynamic ventilator along with mechanical components that can be produced quickly enough to make a difference in the immediate crisis, while providing a low-cost approach to ventilator manufacturing.
The "Positive Pressure Ventil-Aid" consists of a simple system that includes four main components:
a Rotodynamic Ventilator (Figure 1),
a Check Valve,
a Fluid Regulator Valve
a Manifold. The critical part of this design is the rotodynamic ventilator, based upon previous fluid dynamic research developed and reported last April 2018, through: US Patent: "Aerodynamics Mitigation and Power System (AMPS)" patent number: US 9,951,752 B2.
A schematic of the positive pressure Ventil-Aid system is shown in Figure 2. The first component attached to the rotodynamic ventilator is a manifold. The manifold is just a fluid splitter with one main entrance and four exits, which allows to maximize one fluid ventilator up to four patients or more depending on the volumetric flow and pressure characteristics of the rotodynamic ventilator. This simple idea (please see video) will allow maximizing all the resources in terms of the number of "Fluid Ventilators" available, since one Fluid-Ventilator could easily feed in parallel several patients at the same time.
Awards

2020 Top 10 Most Popular
Voting
ABOUT THE ENTRANT

Team members:

Cristobal Galjuf, Giusseppe Bianco, Richard Zicarelli, Dimitris Pavlidis, John Volakis and Andres Tremante

Andres is inspired by:

The primary inspiration of this "Simultaneous Positive Pressure Ventil-Aid" system is to aid people affected by COVID-19 with an innovative, low-cost, and effective ventilator design and components. A system of this type will also have broader use. The main idea for this STEM innovation-based business or technological transfer research is to use Florida International University (FIU) labs to develop an initial prototype to then be able to partner with several small businesses, which includes those with expertise in the 3D printing and manufacturing areas. This STEM innovation-based business in conjunction with other small businesses will allow for this project to be mass-produced and help boost local or even national economy.
In order to impact the nation's and world's ability to respond to the COVID-19 crisis in a timely manner, the team would like to perform the proposed work in collaboration with an already start-up and/or small business specializing in 3D printing, which is the technology envisaged for producing the proposed system.
The Center for Diversity and Student Success in Engineering and Computing CD-SSEC at FIU: "https://cec.fiu.edu/academics/student-resources/cd-ssec-home" is supporting this proposed project, by adding the expertise required with Undergrad/Grad students who could become entrepreneurs by creating and establishing their own Start-Up businesses. Mechanical Engineering senior students, Giuseppe Bianco and Cristobal Galjuf, are a very good example of this entrepreneurial initiative.

Software used for this entry:

SolidWorks and ANSYS