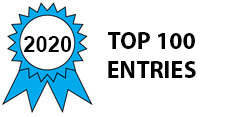 Newgen Gas is a National University of Singapore Spin-off Company with a revolutionary natural gas storage technology. Our innovative process, Solidified Natural Gas (SNG), allows for safe, cost-effective and long term storage of natural gas. We store natural gas in the form of ice-like compounds, gas hydrates. SNG can store these hydrates at standard pressure and up to 0 oC. It eliminates the risks associated with cryogenic handling of liquefied natural gas (LNG at -163 oC) or high-pressure hazards of compressed natural gas (CNG at > 200 atmospheres). SNG's capital cost is targeted at less than 50 % of the cost of comparable LNG storage tanks, current industrial benchmarks. Our potential customers are NG producers, Power Gencos, Distributors, Industrial users, and energy hub companies. We have demonstrated in a lab environment. We are currently seeking strategic and industrial partners for partnering pilot testing of our technology.
The largest scale demonstration undertaken for the natural gas hydrate process has been in Japan by a consortium of NEDO, Mitsui E&S and Chugoku Electric Power Co. with production capabilities up to 3-4 tonnes per day. The process yield was below 10% and the operating cost of the pilot was estimated to be above 6 $/MMBTU natural gas. Together with this, they also encountered engineering challenges due to their process design even though the entire project cost was >100 Million SGD.
Compared to the previous pilot, our process has demonstrated >80% yield thereby reducing the process requirements and operating cost to around 1 $/MMBTU natural gas. We have also learned from their engineering shortcomings to design our system avoiding the pitfalls enabling us to be in a favorable situation for project implementation.
We have secured the PCT application on the patent titled "the method and apparatus for forming natural gas hydrates".
International Patent Application No. PCT/SG2019/050596
Together with the patent, we have developed the technical know-how and the technology insights over the past 4 years on the project that provides us the required moat for maintaining the competitive edge.
Awards

2020 Top 100 Entries
Voting
ABOUT THE ENTRANT

Team members:

Maninder Khurana is the founder of NEWGEN GAS and has worked on Solidified Natural gas (SNG) technology for the past 3 years at NUS as a Research Fellow. He holds a Ph.D. and Bachelors (Hons.) in Chemical Engineering. He has worked in the domain of carbon capture and clean technologies for past 8 years and has worked as a consultant in Oil & Gas industry for over 2 years. Coupled with the technical expertise, he also holds a G.C. in Management of Technology and Specialization in Data Science. He is also currently undergoing training for Black Belt in Six Sigma methodology expected to finish in May 2020. He has prior start-up experience that provides him with the necessary business experience for undertaking this revolutionizing project forward.

Prof. Praveen Linga (Advisory Cofounder) is the Dean's Chair Associate Professor in the Department of Chemical and Biomolecular Engineering at NUS. He is also a visiting Professor at Guangzhou Institute of Energy Conversion, (CAS) and Harbin Engineering University. His research interests are in the areas of
clathrate (gas) hydrates, storage and transport of fuels, carbon dioxide capture, storage & utilization (CCS & U), seawater desalination and recovery of energy. Up to date, he has published more than 100 research articles and delivered more than 75 keynote/invited talks and seminars. He is a Fellow of Royal Society of Chemistry. He serves as a Subject Editor in Applied Energy journal and as an Associate Editor in the Journal of Natural Gas Science and Engineering. He is acting as an adviser to the company and provides the necessary hydrate technology guidance along with assisting in the industry reach out.

Apart from the founders, the core team members also include Mr. Hiroshi Kawachi who holds a Bachelor's and M. Eng in Chem Eng. and M.B.A with over 10 years of Oil & Gas Industry experience. And we also have Greg Blackwood-Lee, a seasoned Industry Expert with over 20 years of experience working as a Business Advisor.

We have a team of Consultants in Prof. Hari Veluswamy and Dr. Valavan Babu with a combined experience of over 20 years of R&D on gas hydrate research.

Maninder is inspired by:

I have dedicated the past 8 years for R&D on Carbon capture and Green Engineering applications. I have a passion for making an impact on the world to make it more sustainable.

Software used for this entry:

COMSOL, MATLAB