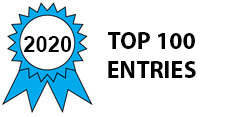 With the help of deep learning algorithms, SmartCloudFarming is combining satellite pictures and soil sensor data to create 3D maps of soils. These maps are a result of deep soil analytics and display the varying levels of moisture, nutrients (N-P-K-Mg) and soil organic carbon in 3 dimensions. This third dimension (depth) is revolutionary: it makes the hitherto invisible and unknown below the ground into something visible and comprehensible for the eyes.
3D soil maps provide critical information about soil moisture, soil nutrient composition, and soil organic carbon at different soil depths.
This helps farmers take informed decisions regarding farmland irrigation and fertilisation. They also get to know how the fertility of their soil is changing and can initiate proper measures to improve falling fertility. This reduces wastage of precious resources and usage of fertilisers. This in turn minimised leaching of soil nutrients into ground water and helps reduce overall agricultural emissions. Thus, 3D soil maps not only help manage soils better, they also result in cleaner ground water and reduced pollution due to agriculture.
Equally importantly, being digital in nature, they can be integrated into different software and even in smart farming machinery to automate processes based on, e.g., levels of soil moisture or soil nutrients.
What makes 3D soil maps such a challenge to create is firstly the amount of soil data required and secondly a sound understanding of complex interactions that occur below the ground. With our large number of soil data points and an innovative approach, we have been able to master this challenge. This makes us the only ones to offer 3D soil maps in the whole world.
Awards

2020 Top 100 Entries
Voting
ABOUT THE ENTRANT

Team members:

Michele Bandecchi