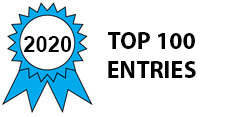 We wanted to rethink the way most people consume water to develop an honest, Eco-friendly product to help solve the global plastic waste crisis. The single-use bottled water industry consumes millions of barrels of crude oil each year to manufacture and transport their plastic bottles which pollute the planet and harm wildlife. This poorly regulated industry is dominated by large corporations who sell filtered or treated public water for tremendous profit. While recycling and reusing are positive strategies to help re-purpose plastic, they do not reduce the millions of tons of plastic waste that enter our landfills and oceans.
Destiny Water was founded on the belief that we can provide consumers a healthier and environmentally responsible way to hydrate from any fresh-water source. After eight years of research and manufacturing development we have created the world's first filtered water bottle made from sustainable sugarcane for a carbon neutral footprint. The Endeavour is also formulated with our proprietary "Deep Infusion" process which combines organic and anti-microbial elements with the plant-based sugarcane polymers. Each 100% plant-based purifier is rated for up to 400 refills, potentially preventing this many single-use plastic bottles from polluting the planet and harming wildlife. Bottled water needlessly costs people time, money and effort to purchase, carry and store their water supplies. In order to overcome the inertia of existing consumer behavior trends, it is essential that our eco-friendly Endeavour filtered water bottle provides purer water quality with a better consumer experience. This would also help empower those with reusable water bottles to no longer choose between trusting their water source or purchasing costly bottled water.
Our industry leading purifier removed over 99.9999% of bacteria and virus including 99.996% of cyst when independently tested by BCS, a leading US Department of Health and EPA approved Laboratory. By leveraging proven purification technology designed for use on the International Space Station and fully certified by the Space Foundation, we remove more contaminants to higher levels with faster flow rates than mechanical filtration technologies. Our extreme purifier utilizes electroadsorptive technology to produce a strong positive electrostatic attraction for the removal of negatively charged sub-micron contaminants including viruses and chemicals. Moreover, each gram of our filtration media has a surface area exceeding 500 square meters on the nano scale to help trap other pathogenic particulates, instantly as you drink.
Named after the most advanced Space Shuttle, the Endeavour is fully equipped with innovative features that extend its capabilities and market appeal. The replaceable purifier enables you to drink from any fresh water source including: public taps, rivers, streams, lakes and even ponds. The bottle is intuitively designed for easy one-handed grip, comes adventure clip & carry, bike cage and cup holder ready. The Endeavour can be fitted with an interchangeable organic, all-natural mosquito repellent or a UV indicator for when rays are strong.
Destiny Water is committed to leading the charge against plastics while providing safe, great tasting water anywhere. Together we can truly make a difference!
Awards

2020 Top 100 Entries
Voting
ABOUT THE ENTRANT

Team members:

Tom Smokoff
Craig Fairclough

Tom is inspired by:

We are inspired by sustainable products that are in harmony with Mother Earth. The Destiny Water dolphin logo embodies our shared respect and commitment to hydration solutions that protect human health and the beautiful planet!

Software used for this entry:

SolidWorks