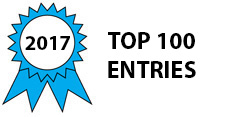 Farmers in sub-Saharan Africa face many barriers both to increase productivity, and to bring their crops to market. Many smallholder farmers are located far from markets, so transporting the crops is either expensive, slow, or both. Poor roads and few vehicles means there will be delays in transporting the crops resulting in significant post-harvest losses, especially for perishable crops. For example, in Nigeria, 85% of roads are unpaved and there are only 31 motor vehicles per 1000 people. In summary, African smallholder farmers are realistically restricted to subsistence agriculture and the associated poverty because of the lack of affordable rural transportation and mechanization options.

Mobile Agricultural Power Solutions (MAPS) is poised to fill the gap in the market with the MAPS AgRover. The AgRover is a multi-purpose, utility vehicle which can be likened to a small truck or tractor. It can carry up to 1000 kg on or off road, power attachments, and pull small field implements. MAPS has already started manufacturing the AgRover in Nigeria from parts and materials available locally. Over fifteen vehicles have been built and tested in the US and five African countries over the past five years.

The utility that the AgRover provides, when paired with its low purchase price, is the ultimate competitive advantage. No other company has produced a locally manufactured solution that can deliver the diverse outputs as the AgRover at a similar price point. Current alternatives include cars and trucks, which are relatively expensive, cannot power attachments, pull implements, or traverse off-road easily. Motorbikes and trikes also cannot run off-road, cannot power auxiliary equipment, and have limited payloads. The local manufacturing of the AgRover not only provides employment but it also offers a more sustainable product as all parts can be sourced and repaired locally. This product offers an appropriate design as it was optimized in close collaboration between Purdue University and end users in Cameroon. The fuel efficiency is superior to competitors, with efficiencies between 26 and 18 km/L (62 and 41 mpg) for empty and full loading conditions respectively.

The target end-user is smallholder farmers across Nigeria. More than 90% of agricultural output in Nigeria is from farms of less than 2 hectares and 85% of farm holdings, or 41 million farms, in Nigeria were between 0.10 and 5.99 hectares. This is a huge market, currently with limited access to affordable mechanization or transportation services. While the MAPS AgRover may not be appropriate for all smallholder farmers to purchase individually, through cooperatives or rental services, the utility of the AgRover can be made available to all of these farmers. With access to the AgRover, farmers will save time and money doing basic farm tasks. With better market access and production efficiency, farmers will be able to produce more, increasing their incomes and the food supply. Additionally, local economies will grow with the increased number of jobs available from the local manufacturing, sale, rental, and maintenance of the vehicles.
Awards

2017 Top 100 Entries
Voting
ABOUT THE ENTRANT

Team members:

David Wilson Tyler Anselm Jordan Garrity Jeremy Robison Bunmi Babajide Sanusi Idowu

David is inspired by:

The origin of the project was the request of a Cameroonian non-governmental organization to Purdue University to collaborate on the design of a utility vehicle that could be manufactured out of locally available materials in Cameroon. A student design team took on the project and after years of design iterations, the robust design of the AgRover emerged. As a member of the team, I saw the potential of such a vehicle for great impact in developing countries. Although a few prototypes implemented through the university could make a difference, we knew that we had to harness the power of the market to reach scale and have greater impact. With the goal of transforming the lives of millions of smallholder farmers, I and several other students decided to start a company to scale up the technology. When I see the hard, manual labor that farmers perform on a daily basis, I'm re-inspired to continue to see our vision become a reality.

Software used for this entry:

SolidWorks, ANSYS, and Fusion 360