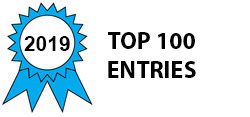 Shower Belt is the world's first drowning and scalding prevention device for use in the shower. It uses your own body weight to stop the flow of water should you fall. I designed Shower Belt after the sudden and tragic loss of my friend Natalie Fryzak. Natalie succumbed to drowning as a result of an Epileptic seizure while in the bathroom. 50 million people suffer from Epilepsy world wide. With a 20% higher chance of drowning then non-effected people, it is reported 88 people a day will drown in and around the home. You can see this device is long overdue! Shower Belt also protects our elderly. With many aging in place at home retirement is why the assistive device's market is experiencing massive growth each year. It is reported 1 billion people over +65 by 2020. Huge potential!
I have great support with Ryerson University opening their doors and offering a place in the business accelerator program as well as the Ontario Brain Institute taking interest in the prevention capabilities for their clients. Everything is moving nicely but funding is always helpful. I have been lucky to have some angel donors help with funding having family members who are living with epilepsy. Finding a strategic partner with a heart would be wonderful. I have a social component that I would like to implement and that is hiring from the Epileptic community to help run the business. I believe that if you give a community a commodity they can change that commodity into a currency and hire more people from the community. Where population density allows you could have soft assembly plants all over the world. Soft assembly plants have local vendors manufacture the hard parts then deliver to the soft assembly plants where order processing, pick and pack, accounting sales everything done under one roof! It would build incredible brand loyalty which would spur a movement world wide. The epileptic community is a sleeping giant and to offer this life saving device along with employment will be a huge wake up call!
Thank you.
Richard Smith, founder/inventor Shower Belt.
Awards

2019 Top 100 Entries
Voting
ABOUT THE ENTRANT

Type of entry:

individual


Number of times previously entering contest:

never

Richard's favorite design and analysis tools:

Patience for understanding mistakes are the roots of success.

Richard's hobbies and activities:

Skiing, tennis, windsurfing, mountain biking,

Richard is inspired by:

I lost my friend who drown in the bathroom due to an Epileptic seizure. The Epileptic community and other communities need a simple device to stop water flow should someone you love slip and fall in the shower. For seniors 2/3rds of all ambulance rides to the hospital happen in the bathroom! The Shower Belt is a much needed drowning prevention device for the whole world! Thank you