2013
Entries
The most efficient engines in the world are two-stroke diesels. They are used in locomotives and ships where fuel cost is the most important thing. However their peak efficiency (about 50%) is at one power level, which is usually the maximum power.
The loss of life in the case of a home fire can be quick and devastating. Often pets or children are involved and often the fires start at night and in the winter or due to foul play.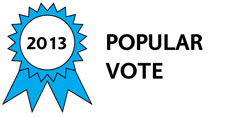 Introduction:
The energy crisis persists all across the globe. We think of recovering the energy which is already spent but not being utilized further, to overcome this crisis with no huge investment.