2018
Sustainable Technologies
The persistence of insecticides and pesticides in the soil have made the availability of healthy food scarce on the Earth. The project focus on a sustainable solution to various problems in agriculture and food. The features of the projects have been listed below.
Figure 1 shows a flow battery comprised of tanks 1 and 2. Tanks 1 contains liquid 4 and tank 2 contains liquid 6. These liquids 4 and 6 in tanks 1 and 2 are pumped past a membrane 5 held between two electrodes 8 and 10 in a reaction
Fluid dynamic generator -- same as an air conditioner except cold plates replace using a condenser and evaporator and many peltiers sandwiched between plates and a 12-24v,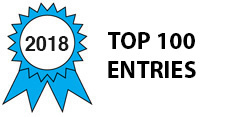 EnerSysNet Canada Inc. (ESN) will bring the factory to the forest by developing a network of, mobile energy conversion (MEC) systems to produce infrastructure-compatible aviation, gasoline and diesel range liquid hydrocarbons from timber harvest trimmings and sawmill waste.
Green treasures paving bricks/slabs solve the problem of environmental pollution through innovative technology because they are manufactured from waste polymers and recycled tyres that are clogging drainage systems and littering the environment.
Problem:
CO2 emissions are a problem that cannot be ignored. Despite worldwide attempts at legislation and organization, experts predict that emissions will continue to climb 2% per year going forward.
I'm working on an older technology used in early nuclear submarines. They had to break salt water (abandon of it in the oceans) to feed the crew with fresh O2 for months without surfacing. I use this technology to re-fuel marine engines saving them some money.
I intend to make the production of electrical energy cheaper and less polluting. My invention is a heat pipe engine. A heat pipe has two ends,