2018
Sustainable Technologies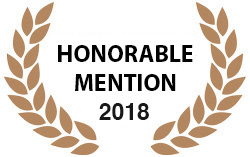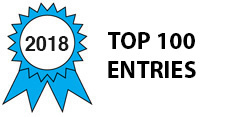 Adhesives have been in use by humans for at least 200,000 years and were central to empower the 19th century technological developments. Today, the role of adhesives in our society is more important than ever,
The fast food carts have been the impulse of a large number of small businesses that have allowed many people or families to earn income by selling some type of food.
Smart meters present an exciting new opportunity for both Energy and Utility (E&U) companies and consumers. From the supplier-consumer relationship perspective, smart meters can redefine the supplier's role to that of an energy advisor. From an industry viewpoint,
This invention was aimed at providing a survival support to a person,who lost his hands in an accident. Basically he was a farmer. But as mater of fact, weeding always been a great problem for farmers.
How the entry works: The design creates shadow and solar cells produce electricity from the sun at the same time.
What makes it novel, Does it represent an important advance over current state of the art?: Design, combination of materials, can complement the existing structures,
Wintergardens and many other buildings run hot during summer time. If there is no control, it might be rather hot in the rooms, if sun burns down.
The invention is not really big, but it works fine: if the sun shines,
All regions the world over with high temperature weather are suffering from consumed power by air conditioners, where this consumed power is localized in a compressor. This design is generated to solve this problem.
1. Nature of Technology/Product
The Solar Mill concept is a method of integrating two different forms of solar energy collection into one efficient system. This coupling enables us to harvest energy from a wider range in the electromagnetic spectrum.
My Solar Tracking Window Unit is a solar tracking system that hangs out of a window and tracks the sun using a method of triagularzation. It consist of three sensors: one on the right, one one the left, and one in the top center of the solar panel,
Solar Turbines are a self-contained system for utilizing environmentally available radiant energy to provide a new source of electricity. The lightweight device relies on a 19th-century concept that uses 21st-century technology. As a renewable source of energy,