2020
Medical
Holographic teleportation is possible. During COVID-19 times, a company based in Houston, Texas, developed holographic teleportation, or holoportation for short, to facilitate telework.
Aexa Aerospace is a contractor for NASA and the creator of the Holowizard, which is an augmented-reality application to support real-time operations.
HuPoTest is a mental test and training procedure as well. It was discovered incidentally in 1967 and developed continuously by testing face to face more than 1000 Persons Under Test (PUT). Basically, it is the calibration of the PUT mental timer by using a standard digital stopwatch. Personal timer,
One of the main products that make the general public unhealthy is junk foods. Junk food is used to describe food and drinks low in nutrients (e.g. vitamins, minerals and fibre) and high in kilojoules, saturated fat, added sugar and/or added salt.
The screwdriver harness is a potentially life saving device. It allows the dental clinician to work intraorally with a hand held implant screw driver without the concern of unintentionally losing contact with the screw driver and risking the possibility of aspiration or swallowing by the patient.
Facial protective masks are shown to be the "front-line" in  controlling the spread of the COVID 19 virus. However, they have characteristics that can be enhanced by simple technical modifications.
Non-thermal atmospheric-pressure plasma jets (APPJ) have an important technical significance: they unite a number of unique properties, including low temperature of a jet medium, existence of highly reactive chemical species, easily controlled plasma dynamics. These properties makes APPJ highly suitable for various important industrial and biomedical applications.
Most cities of the world are under lock down and peoples are forced to self quarantine at their homes because of the pandemic coronavirus. This situation has created fear in many peoples and this fear has converted in to desperation for some people.
Difficulty in locating the veins leads to unnecessary needle penetrations causing blood clots, irritation, swelling, blackening of skin, etc. Vein detection is found to be useful in other potential applications like blood transfusion, blood donation, blood withdrawal and biometric security.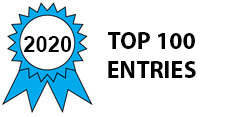 INTRODUCTION: Breast cancer is the most frequent cancer among women, impacting 2.1 million women each year, and causes the most significant number of cancer-related deaths among women.