2020
Medical
Imagine describing a pathologic process … with just arrays of numbers.
Imagine not needing ionizing radiation, test tubes, special cartridges, or consumable reagents. Recall how COVID-19 testing has been throttled due to rate-limiting supplies of a special new reagent for the new disease.
As a thought experiment,
This face mask will disable or kill pathogens, including viruses, with UV-C light.
The ordinary N-95 and other protective masks only try to filter out pathogens, as if they were simple particulate matter. Unfortunately,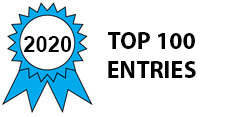 Advanced Scanners has invented a 3D Machine Vision Platform (3D-MVP) based on uniquely capable, IP protected optical scanning technology. The initial application will revolutionize the accuracy and capabilities of image-guided surgical navigation systems (IGNS) to locate and treat target tissue.
According to "WHO-2019-nCoV-Surveillance Guidance 2020" the primary suspected case is when "a patient with acute respiratory illness (that is, fever and at least one sign or symptom of respiratory disease, for example, cough or shortness of breath).
Project's name:
Portable Assisted Breathing System Schilling-Pack J-1
It is designed for people or patients with respiratory insufficiencies, which must be continuously assisted It should be noted that anyone who requires it can use it anywhere they want,
This project is about solving the current Coronavirus crisis of the world by developing a tool that can spot a person infected with Coronavirus before doing an actual testing on that specific person.
According to the recent reports, "a four year old female Malayan tiger at the Bronx Zoo has tested positive for the Coronavirus. The tiger, named Nadia, is believed to be the first known case of an animal infected with Covid-19 in the U.S.A. The Bronx Zoo,
Most cities of the world are under lock down and peoples are forced to self quarantine at their homes because of the pandemic coronavirus. This situation has created fear in many peoples and this fear has converted in to desperation for some people.
One of the main products that make the general public unhealthy is junk foods. Junk food is used to describe food and drinks low in nutrients (e.g. vitamins, minerals and fibre) and high in kilojoules, saturated fat, added sugar and/or added salt.
Standard N95 masks and similar filter-based face masks can't block 100% of virus because these pathogens are simply too small. N95 filter porosity is typically on the order of 0.3 μm where SARS-CoV-2 and similar coronaviruses are roughly half that diameter (~0.12 μm).