2012
Electronics
The mixer is one of the basic building blocks of any communication receiver and transmitters. Mixers translate signals from one frequency band to another.
Digital photography gives people many benefits, but still has some things lacking. One of them is inability to take pictures in insufficient light exposure conditions. In such situations the voltage of a photoelectric signal produced by a cell of a matrix is low in comparison with thermal noise.
Technology Potential:
This project is a potential power distribution improvement on a Global scale. This technology is capable of being applied in the massive electrical/electronic industries as a cheaper alternative to the existing sources of semiconductors like hydrogenated amorphous silicon and mixtures of arsenic, selenium , tellurium,germanium, gallium arsenide,
Electromagnetic Waves offer an infinite amount of storage space in small cavities with the help of chiral medium, mirrors and transceivers.
Visible, MW, RF wave spectrum can be utilized as storage and signal processing/computing medium.
Chiral cavity can have multi-layers, mirrors and or circular fiber. READ MORE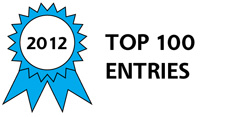 Supercomputers are linked worldwide, creating ultra-high performance cloud, utility, and grid computers. The Bandwidth-Delay Product (BWDP), where "delay" is the round trip time for data transfer, defines required buffer memory. Grid-X is a SeaFire innovation that addresses BWDP,
This invention proposes a conformal flush mount slot antenna, which can be positioned on an arbitrary shaped surface and the "backing cavity" of the antenna can be adapted to a practically any space available.
We propose the project of a digital watch, realized by means of inkjet printed silver conductive tracks based on an innovative nanostructured ink, over a glass substrate. The transparency/translucency of glass may result in interesting aesthetic effects depending on the color of the underlying wall/support.
Lately, a lot of work has been done by a number of research groups to create insect-like electromechanical drones. We argue that such drones would suffer from a very limited range and availability of energy,
It will be very difficult to communicate with aliens: we will have so little in common. We need practice; otherwise, first contact could go terribly wrong. It would be a good idea, then,
EED Primed for 2012 and The Future
Goal: To develop and use an energy methodology for transportation, e.g. aircraft and automobiles. Usage that would be cost effective, practical and dependable,