2013
Consumer Products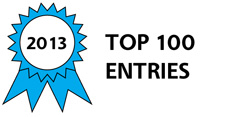 Classically trained engineers have been left with the impression it is impossible to control 100% of the torque generated by a single lift rotor, using only the downdraft, within the same diameter as the lift rotor,
Many people and businesses talk about energy conservation and make attempts at conserving electricity, by turning off lights and equipment when not in use. However, many people do not actually know how much energy is used throughout their home or office.
A MULTI-TOUCH SOFTWARE THAT TURNS YOUR PICTURES, VIDEOS AND DOCUMENTS INTO INTERACTIVE EXPERIENCES.
Touchtech Lima is a premium multi-touch software solution. It is designed for multi-touch table and wall displays to create interactive presentations using your existing files (pictures, videos, and documents etc).
"Universal Adhesive Tape Dispenser" for sale on License, patent applied for in USA and INDIA
Product Details: It is a novel and simple Tape Dispenser which is user friendly, multipurpose and unique and most simple in design, useful for all varieties of tapes, having variations in Materials, Widths, Diameters,
Apply latest dehydration process to stevia leaves for our daily use.
As the stevia leaves have been crushed, grounded and even in whole dried leaves, we find that in order to ease use of this stevia product.
An attachment utility that allows a person to easily pick up and carry a recycle (or any similar utility) box with one hand, and without bending over, to the curb or central collection depot. By using the attachment utility to carry the box by the person's side,
People spend most of their time monitoring the household appliances to cater to their needs. Imagine yourself controlling the operation of home appliances without manually switching the buttons. For instance once you enter your bedroom, you realise that the air conditioner of your dining hall is left ON.
"10/15+ FLOWCHOICE SHOWERHEAD"™
NEW VERSION OF THE 10-MINUTE SHOWER THAT SAVES 15+ GALLONS OF WATER.
Patented - Albert L. Schmidt - Inventor
A majority of showerheads Sold & Used today Dispense 2.5 Gallons of Water Per/Minute.
A 10-Minute Shower = 25 Gallons of Freshly Treated, Filtered, Purified,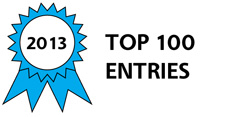 Consumer -- Engine of product innovations for wellness applications that help reduce stress and increase personal performance, monitor fitness heart rate, remind the person to take medications, monitor activity as pedometer with calories count, trend blood pressure changes, alert for abnormal episodes of ill-health or falls,
MouthSpace is an input device for mobile and assistive computing. It replaces the Mouse and the Keyboard when convenience, mobility or security constraints prevent their use.
Other input methods cannot match the Keyboard-and-Mouse combination for accuracy, speed or potential for productivity,