2015
Consumer Products
OrchidEarth is the name of this speaker system
Instead of using traditional cross overs that split by frequency ie tweeter gets the top range, solid state transducer gets middle and bass driver gets lower frequencies.
For a lower limb amputee, the pain caused by an ill-fitting prosthetic socket can easily reach an unbearable level and result in problems in blood circulation, swelling, increased perspiration, rash, breakdown of the skin and problems in blood circulation. To address these problems,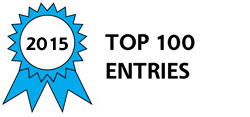 My patented Planot® speaker design has no box, no tweeter, no crossover and no narrow sound. It has none of the drawbacks of old fashioned cones-in-a-box speakers.
When a tsunami suddenly appeared or ravaging flood water is rising rapidly, many residents are caught because water rises very fast and their escape route is thus cut off. Furthermore in a tsunami,
PlaxiGUARD PC32 is a special design idea aimed specifically to provide a solution for protection against flood or for controlling its adverse effects as much possible. The current solutions such as sand bags, temporary embankments etc.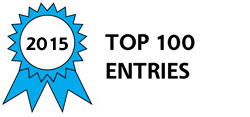 Pyra is an advanced oven designed specifically for production on a 3D printer. Aside from the electronics and a few hardware components, Pyra is completely 3D printed. It combines the versatility of FDM technology with advanced cloud-based intelligence,
This is an inexpensive, lightweight, completely dexterous Prosthetic Hand / Robotic end effector. Originally designed to use high density card board for the skeletal support material. Card board was selected to support NASA's finding that it held up best to micro meters.
Designing of some trolley system for motorcycle relates to the field of Mechanical / Automobile Engineering. This PAA (Punctured Assistant Apparatus) relates to automotive ergonomics. This will be assisting the users of two wheeled automobiles when,