2015
Consumer Products
Hi, I'm Steve Kaufman, founder of Hands-Free LLC.
We are launching into the $500 million orthopedic shoe market with Quikiks -The World's First, Totally Hands-Free Supportive Footwear. They allow the 50 million Americans and 250 million people globally, who struggle each day with putting on their shoes,
Demand for rapid delivery of certain goods or product under specified temperature conditions is commonly seen in today's society. Industry or medical samples, fresh food, emergency medical supplies are some of the examples of this kind. The required delivery from point A to point B should be safe,
To solve a problem that is inherent with landscape lighting systems, I created a smart phone controlled lighting system installed in real river rocks.
America is a land based on liberty, but finding a balance can be hard. Where is the line between hate speech and free speech; between public safety and the right to bear arms? The right to bear arms has evoked tremendous passion.
Every year, tens of thousands of fire engines, ambulances, and police vehicles collide with other vehicles driving in front of them or crossing at intersections. A world-wide accounting was not found in the literature, but in the United States the frequency, causes,
When people are trapped in a hi-rise building with fire raging on a floor below them the chances of rescue are slim indeed.
WORLD CUP FOOTBALL FANS...
YOUR COUNTRY'S FÚTBOL TEAM IS CHAMPION!
The RoFo FÚTBOL BevDisHeadgear beverage dispenser. Made of lightweight food-grade quality plastic, Linear Low Density Polyethylene (PET). Weights approximately 1½ pounds EMPTY, and about 5½ pounds FULL. Holds and dispenses around 67.6 fl oz,
Innovation
Air pollution kills 7 million people annually and has been linked to increased incidence of respiratory conditions. Exacerbation of respiratory disease symptoms due to air pollution is prevalent, affecting 90% of people with asthma. However, healthy people are also affected.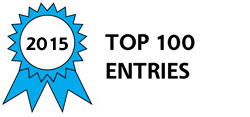 SansEC is a NASA-developed wireless sensor technology that is damage tolerant and requires no electrical connections. Unlike other sensors, a SansEC sensor can be designed for measurements unrelated to each other — like temperature and fluid level —