2015
Consumer Products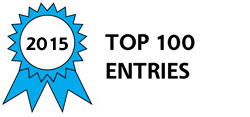 The Find Me Safety® Platform is the only proven and reliable cloud/server-based communication engine that monitors active GPS tracks and delivers exception reports to designated contacts if you have not arrived at your destination as expected, or have been involved in a disaster and need assistance.
FirstWearable – Thermoband-Easy to use device to monitor fever
The unique fever monitoring device that relieves parents' stress. An easy to use device with no complicated settings or battery charging - Lets you sleep well and take actions when your child has a fever.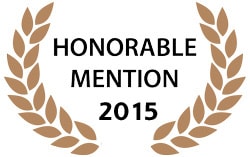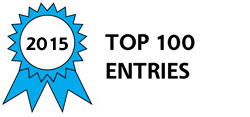 Flexolar is an ecological lantern intended for both indoor and outdoor environments. It is a design intended to reduce waste and pollution caused by chemical batteries. It uses sunlight as an energy source. It doesn't use batteries;
The Flooding Roadway Indicator device provides safety awareness in flooding conditions, through illumination or visual identification of the road pathway and/or surrounding dangers . It provides the benefit of safety through the clear identification of the roadways,
In today's world, almost everybody has experienced foot pain from shoes. Shoe misfits are often the root of foot problems. As shoes come in standard sizes/shapes only, our own feet have to compromise to the shoe's pre-designed configuration. When shoes fail to fit properly,
NASA's Langley Research Center has developed a technology at the forefront of a new generation of computer and video game environments that train valuable mental skills, beyond eye-hand coordination, for the personal improvement, not just the diversion, of the user.
Describe product idea
My product idea came about one day when I was visiting a friend in a major restaurant chain (Chili's). I'm one of those people that when in the restroom,
Photophobia, light sensitivity or intolerance for light, may turn into a challenge for many people, more so with people who suffer from astigmatism or any problem that affects refraction will have a high sensibility to light; this can affect the capability to view the details of the environment.
Hi, Engineer Bill to Planet Earth, Earth are you listening? I have a Global Earthquake System ready to be used with minimal cost to the taxpayers and guaranteed to save lives. I have a proposal to Bill Gates,
Etiquette Cup is a Golf spittle receptacle-imbiber suctioning oral secretion that meets-exceeds fiduciary standards of The United States Golf Association's Rules 1-4, 23-1, 25-1, 33-7/8 play on the Green bag required accessory. Handheld battery-solar powered achieves golfers and The Association'