2018
Entries
This idea is to build a flying machine which can be anybody's personal vehicle like a bicycle, bikes...etc. These devices will be more compact and will be designed like a skateboard which can fly. The person can float over the streets with this device.
No matter how clean they may look, locker room floors and bathrooms are essentially teeming with bacteria and fungi, which can expose you to all sorts of nasty and contagious diseases, such as athlete's foot, plantar warts, ringworm, impetigo,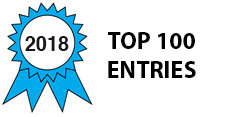 Problem: The loss of a limb severely affects one's independence, by limiting the performance of activities of daily living. Although artificial limbs have been developed to accommodate those with limb loss, current hand prostheses are rarely used.
Problem:
70% of global oil production is used as transportation fuel. Fuel related GHG pollution costs the global economy $1.3 trillion a year.
Present Issues: Nut welding field failures in vehicles.
Scope: New Design required to avoid the Nuts from the Vehicles but basically it most & should qualify the better than nut functions without failure. Zero Nut vehicles.
Idea of Design: Developed the basic design which is nut free &