2013
Transportation & Automotive
The invention relates to contactless pickups to be used in ICE ignition systems and, moreover, in switch, telemetry and control, for example, for control over charge activation.
The optimal rotational speed of the crankshaft of the modern ICE is higher than 3000 rpm.
This system aims to achieve storage of electricity for a traction motor through the storage of energy kinematics.
The system involves the use of two counter-rotating flywheels in carbon fiber held in place by magnetic suspension bearings.
INNOVATION
Purpose: To provide a more comfortable ergonomic charter for scheduled routes for short and medium distances.
Audace's bold external features include new windshields, LED turn signals, and clearance lights. Bonded glass panes provide extended visibility in the windshields, head lights, and tail lights.
An aerodynamic device that spools up the main wheel landing gear on transport airplanes including airliners.
This device could be located at the hub area, something that attaches to any part of the wheel assembly. Very small, lightweight made from plastic.
Magnetic-Levitation (MagLev) rail provides a virtually frictionless way to transport people and goods at high speeds of 300 mph (480 km/h) or more. MagLev trains can be fast, but they are still trains – they must stop and start often,
The world has seen significant rise in number of vehicles in the past century and the numbers are still climbing. This has affected environment and worsened the global warming. Big cities which have mass transit systems have lower per capita vehicular emissions.
LIGTHWEIGHT AXIAL DRIVING CAR: FRONT A REAR DOORS, COMBUSTION/ELECTRIC/ HYBRID, READY FOR HANDICAPPED USE AND GOODS TRANSPORTATION, EASY PARKING

A.J. Vázquez, Madrid, Spain (EU)
Car body has a truncated spherical shape, 1.6 m diameter, divided in four 90º pieces.
Car suspensions have changed little in the last 100 years: a spring coupled with a shock absorber, to compensate for sudden level variations. A major flaw of this system is the symmetry of suspensions during a turn. Because of inertia,
VBD Automotive Technologies has developed a MAGLEV driveleine for wheeled fuel cell powered vehicles. The driveline known as the "Magnetic Hubless Wheel Drive" (MHWD),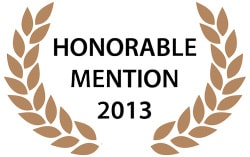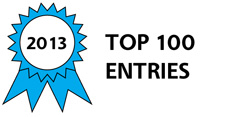 The problems of night driving are well known and include limited range visibility, incoming traffic glare, and stress in driving as well as incorrect driver perception. In bad weather or with inexperienced or elderly people, these problems are magnified.